we will never say it was easy but, indeed, we are full-time rvers!
In the final days before becoming full-time RVers, we had challenges on top of challenges. The biggest was the LaMesa dealer in Tucson. After our shakedown trip to Roper Lake State Park, we returned the RV for a number of things needing attention. We were promised a date and time to pick up the vehicle, but we encountered delay after delay on their part. We were finally down to only one day before we had to leave our house when we finally got possession, so it was a haphazard packing job, at best, and an impossible challenge at worst.
We will leave the Southwest tomorrow.  That part of our migration was delayed by the fact that we did not wish to proceed to the northern tier states too early to avoid some of their lingering cool spring temps, but little did we know that we were going to be completely held up by the failure of a major part on our motor home!
When we were visiting Bill Evans Lake, testing the limits of our ability to dry camp without the amenities of water, sewer and electrical hookups, the leveler motor on the RV failed to retract. Eventually, I was able to retract the levelers manually and proceed to Albuquerque.
Surprising Diagnosis
The diagnosis at the Camping World service center was delivered, short and curt.  Jude and I looked at each other and acknowledged that buying the most comprehensive insurance coverage had been a benefit after only a couple of weeks on the road.
Little did we know that the procedure for coverage (and how the insurance would do anything to get out of paying the entire amount) plus the availability of the part would completely obliterate our carefully laid out itinerary.
Wow! Who would know that since RV vehicles range from the very old that toil up a hill in a hundred years to the glossy new thousand horse power million-dollar diesel pusher, and that no manufacturer of RV parts keeps any kind of inventory?  They all built their respective parts to order!!  The time estimate to get the part manufactured and installed was jaw dropping, a minimum of two weeks and possibly longer since an insurance adjuster had to come to Camping World to validate their replacement diagnosis, and then oversee it every step of the way.
Jude and I accepted the sentence with silence and justified it with rationalizations that it was an opportunity to continue to adjust our coach to our expectations.  That list included peeling the old weather-cracked decals off the coach's sides, using a high-quality rubbing compound, then polishing to restore the outside finish.
Our new TV was purchased with the mission to replace the old analog set that was as wide as it was deep.  The Orion set was the perfect size and allowed us to join the 21st century as far as high definition picture. Unfortunately, its sound system consisted of little speakers that faced backwards resulting in an excruciating low sound level even when turned completely up!  Finding and installing a sound bar was also on the list.
Servicing our generator was another item we needed to do so as the keep our options open when camping in a site that is dry or without amenities. This engine servicing joined other items such as installing latches on some of our cabinet doors designed to keep their contents contained when driving over the assorted road obstacles such as speed bumps that are determined to rock the coach side-to-side with sufficient force to completely empty a kitchen cabinet in 1.2 seconds!
Other items needing attention was the bicycle rack.  While the rack easily carried Jude's 1960 Western Auto Galaxy Flyer, it was taxed when it was asked to also carry our ladder.  It definitely needed a Macgiver approach that would marry the bike and ladder and carry them with ease.
One by one these items were checked off until finally we woke up one morning and realized everything was done.  This came just one day before we were called by Camping World staff informing us to have our coach at their service entrance at 8am for leveler motor installation.  Yeah!
All work, no play? No way!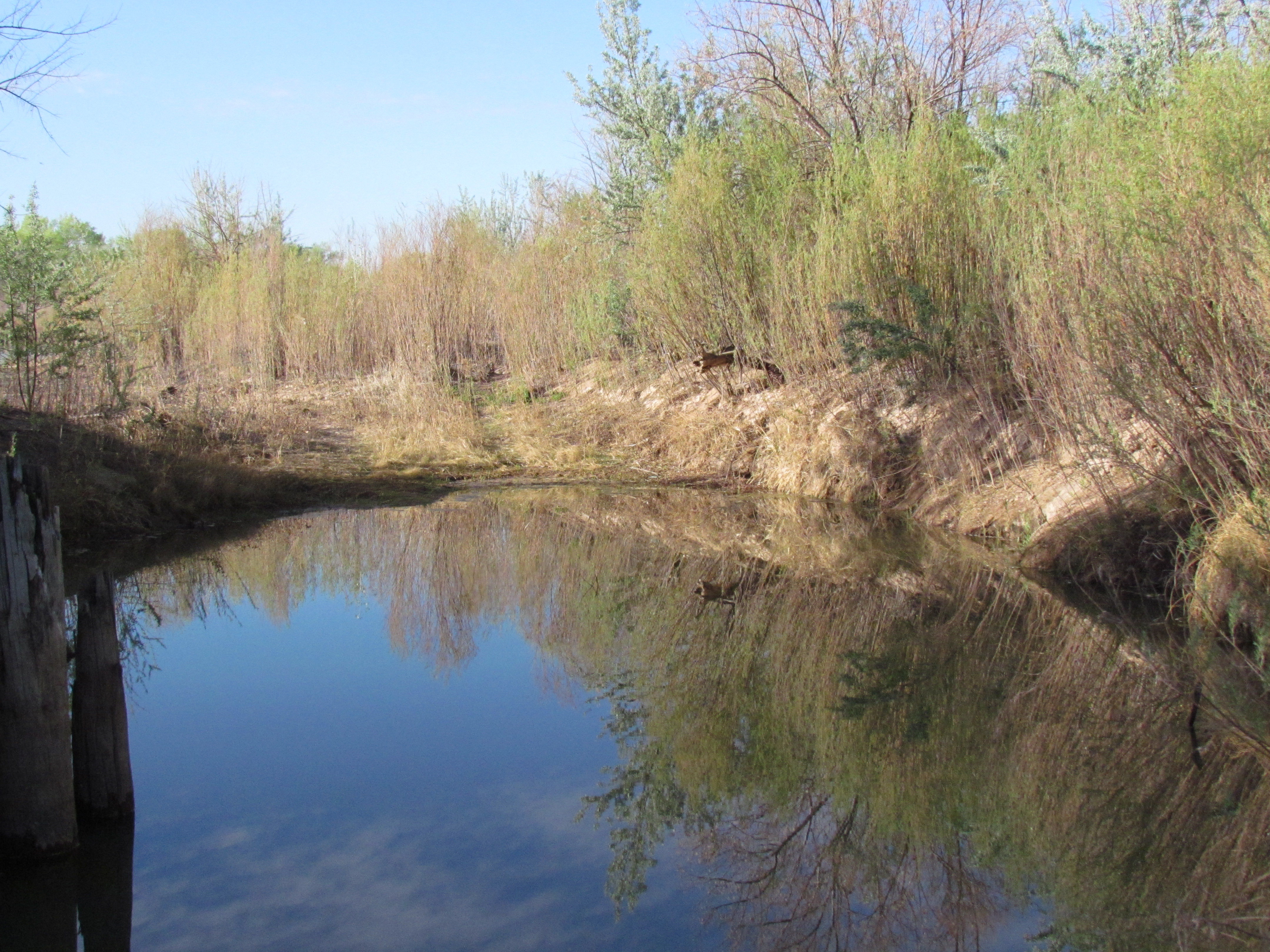 While this was a lot of work and required daily focus, we did have time to explore Los Alamos and the WWII Manhattan Project.  We explored several state monuments and two national monuments named Bandelier and Tent Rocks.  We also started each morning with a daily walk along the Rio Grande River, walking through its ancient towering Cottonwoods and scrub willows that provided subsistence and cover for many new species of birds that I had not seen before.
Being spring time, the Spotted Towee, The Cedar Waxwing, the Yellow Rumped Warbler, Canada Geese, Mountain Blue Bird and various species of shore birds all blessed us with their mating colors and display songs.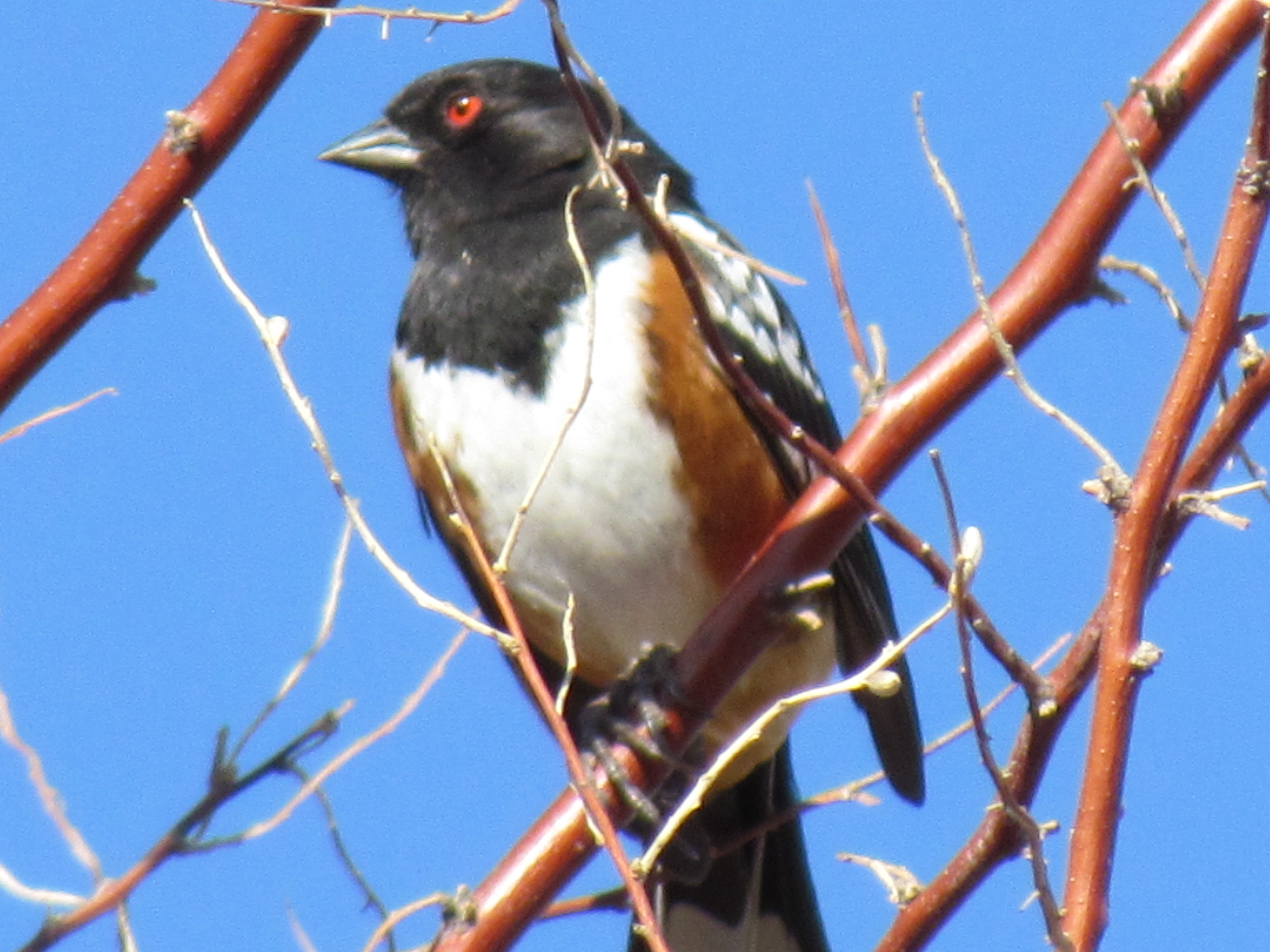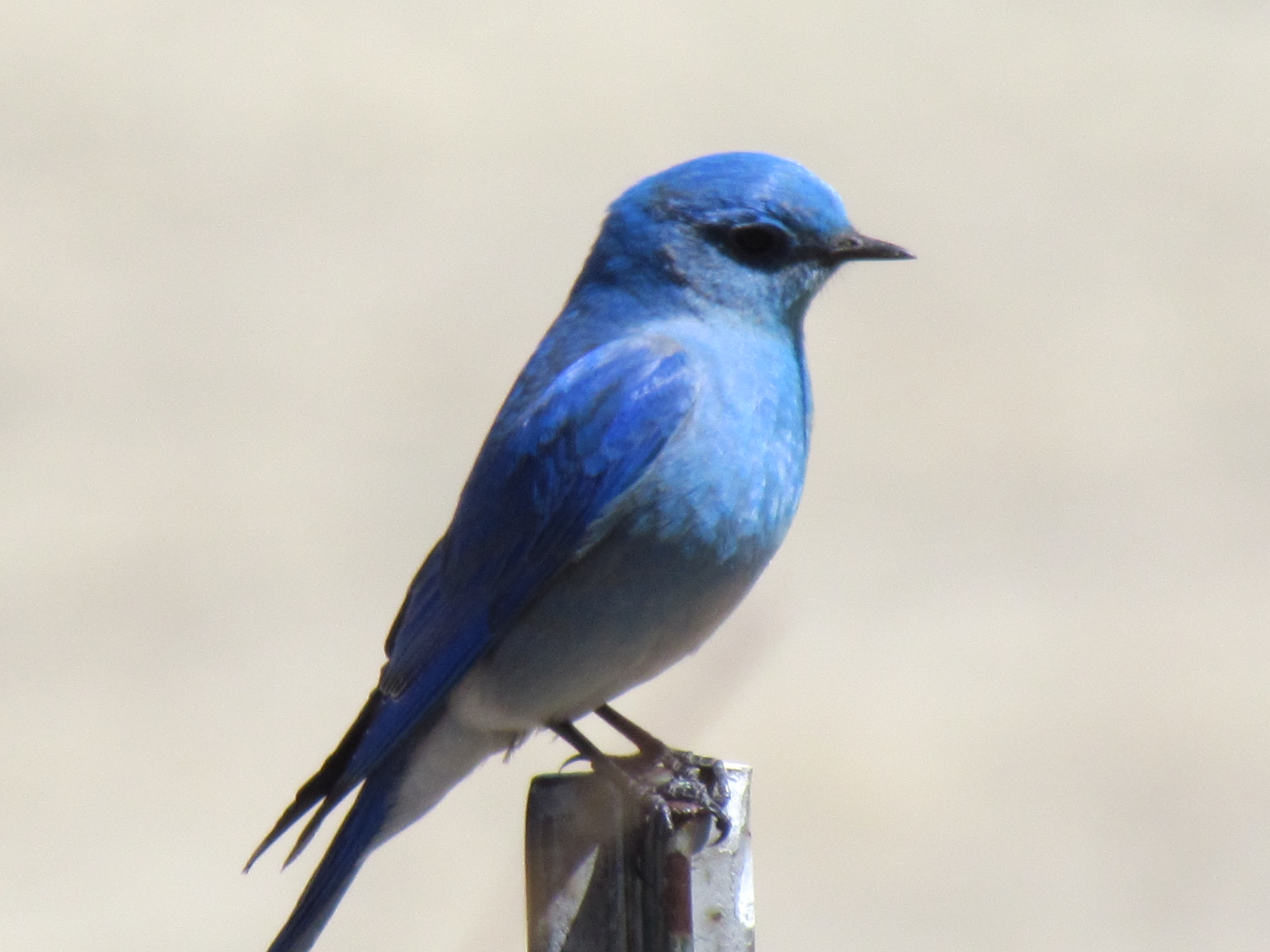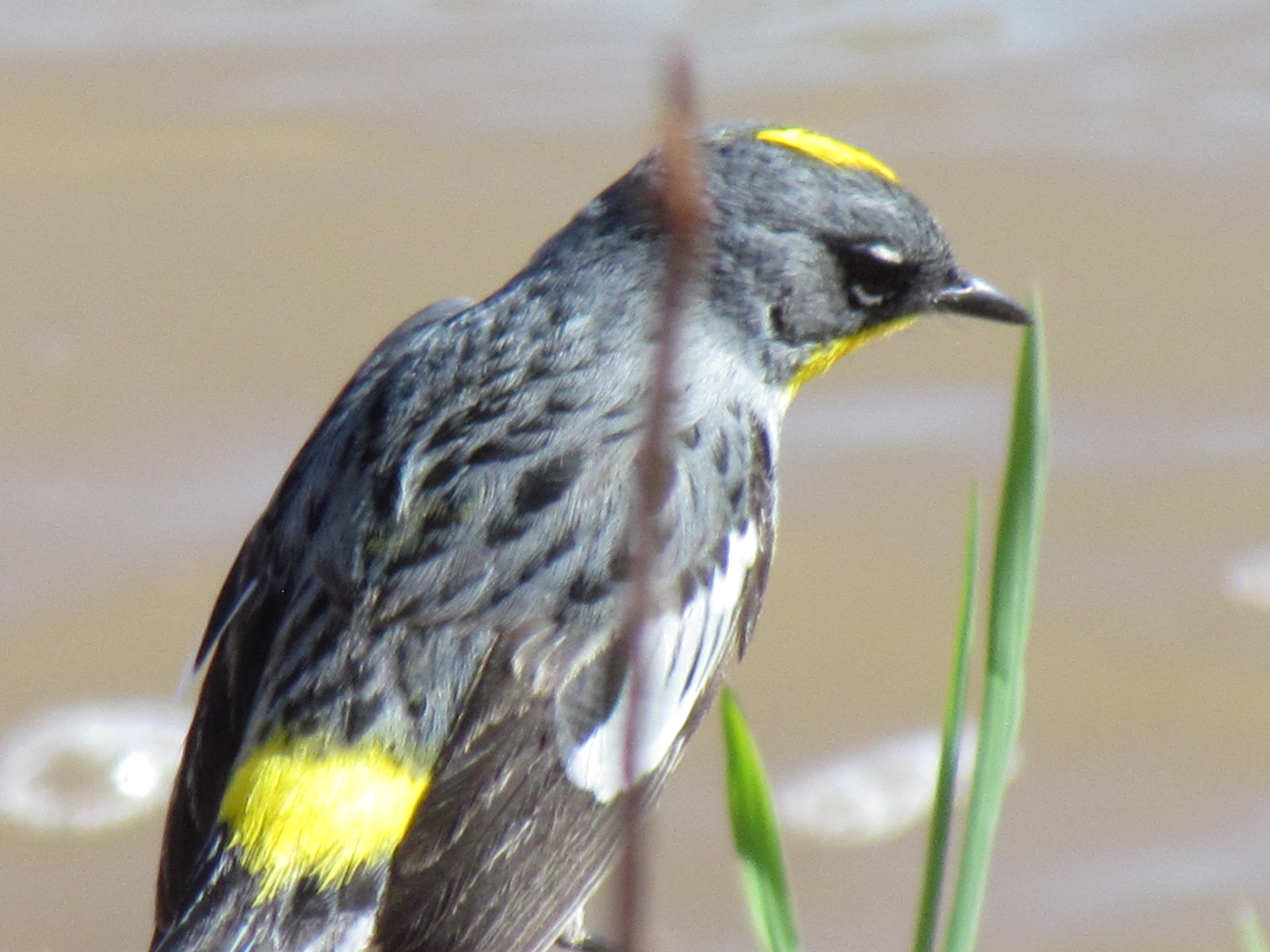 Tomorrow we take our repaired leveler motor northward into Colorado.  Our first stop is Trinidad Lake State Park.  We will stay there a couple of weeks.  Our new Sea Eagle inflatable "Fold Cat" boat will start to assume its duties to put us in position to catch their Rainbow and Brown trout, perhaps a few Bass or Crappie.
Now that our coach's list was eliminated, the Sea Eagle will be the next focus for upgrading to our fishing preferences.  Since Jude has decided to learn to fish, there are additional demands for storage and comfort, but that is another story in our continuing nomadic journey.
Image courtesy of Joe Cross via Creative Commons License, some rights reserved.