Havasu Net Em – Your Fishing Guide Service for Lake Havasu
My name is Don Allen; I go by "D.A." You've landed on the right page because I am the most experienced guide on Lake Havasu. I am also the only guide who specializes in catching the World Famous Red Ear!
Our 2021/22 season is happening right now!
YOU CAN BOOK YOUR FUTURE TRIP RIGHT HERE… so we can get you out there catching fish on Lake Havasu from October 1st, 2021, to April 30th, 2022!!
(Scroll down to see the schedule. If the date you want is not available, call us – we can help.)
Questions: Call 888-290-2284 (Option 1 for scheduling) or email us at info@HavasuNetEm.com
Yes, we have Gift Certificates!
All trips are private. No one is booked with you that you don't bring. A deposit is not required to make your reservation. 
Jump to:
Where We Fish
There are two major fishing areas on Lake Havasu: the "Site Six" area, on the island near Lake Havasu City, and the Lower Basin near the Parker Dam. Site Six is the most heavily fished area, but I fish the Lower Basin from Havasu Springs Resort. It is the deepest water on Lake Havasu being near the dam that butts up against the fertile productive delta of the Bill Williams River. Due to its distance from the city, it has much less fishing pressure. The lower basin experiences less recreational boating intrusions to the fishing day as the lower Bill Williams River is wake free for all motor boats and jet skis — plus it is an excellent fishery that has the habitat for all game fish species on Lake Havasu.
Weather permitting, come join me for a wonderful day of guided fishing on the Lower Basin from Havasu Springs Resort. Havasu Springs is located near Parker Dam – half way between Lake Havasu City and Parker, AZ. Driving directions are here. You will experience a quiet day fishing while enjoying some of the best fishing the lake has to offer. I am licensed by Arizona Game & Fish Department and the U.S. Coast Guard.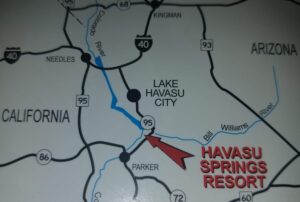 A Powerful Fishing Vessel!
We fish from an almost 20 foot 2020 Targa Tracker Combo with upgraded seating, electric trolling motor and a 200 HP Mercury outboard partnered with a 9.9 kicker motor. We fish four guests comfortably, five possibly (with good attitudes). This boat is a powerful fishing vessel and easily fishes all Havasu game species.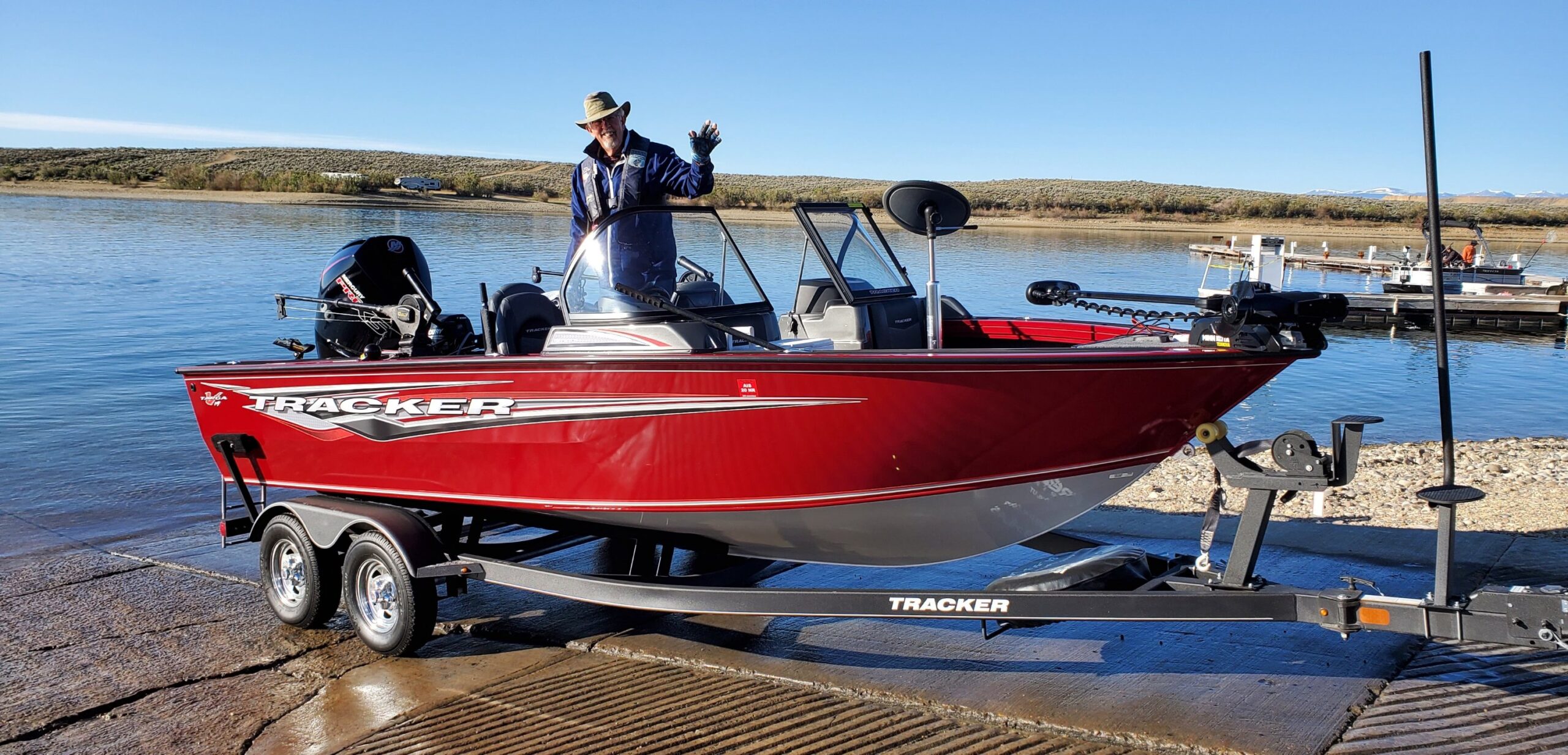 Havasu Net Em is ready to supply knowledge, techniques and fun!
Here is what I offer:
Fall and winter are the active times for Stripers.
Spring is the active time for Red Ear, Large and Smallmouth Bass.
October 2021/ April 2022 Rates:
Half Day: $240 for 1 or 2 persons, $120 for each additional person (plus gratuity)
Full Day: $350 for 1 or 2 persons, $175 for each additional person (plus gratuity)
Split Day: $500 for 1 or 2 persons only, plus gratuity. Fish in the morning, enjoy a leisurely lunch at Havasu Springs Dining (included), fish again in the afternoon.
Half day trips start at 7AM or 1PM and are 4-1/2 hours. Full days start at 7AM and are 7-1/2 hours. I work for you. In the colder months if I don't have two trips scheduled in a day, we can start a half day fishing later in the morning to avoid chilly temperatures.
Payment Options: Bring cash or pay in advance using the link below. Your Wi-Fi is unlikely to work at Havasu Springs. Deposits are NOT REQUIRED to make a reservation.
I provide rods, tackle, water, soda, light snacks. Bring anything else you would like, plus layers of clothing, and a fishing license. You can use either a California or Arizona license. In Lake Havasu City, you can buy an AZ license at Walmart or an AZ or CA license at Bass Tackle Master. In Parker, you can buy an AZ license at Walmart.
You can buy an Arizona license online at https://www.azgfd.com/License/.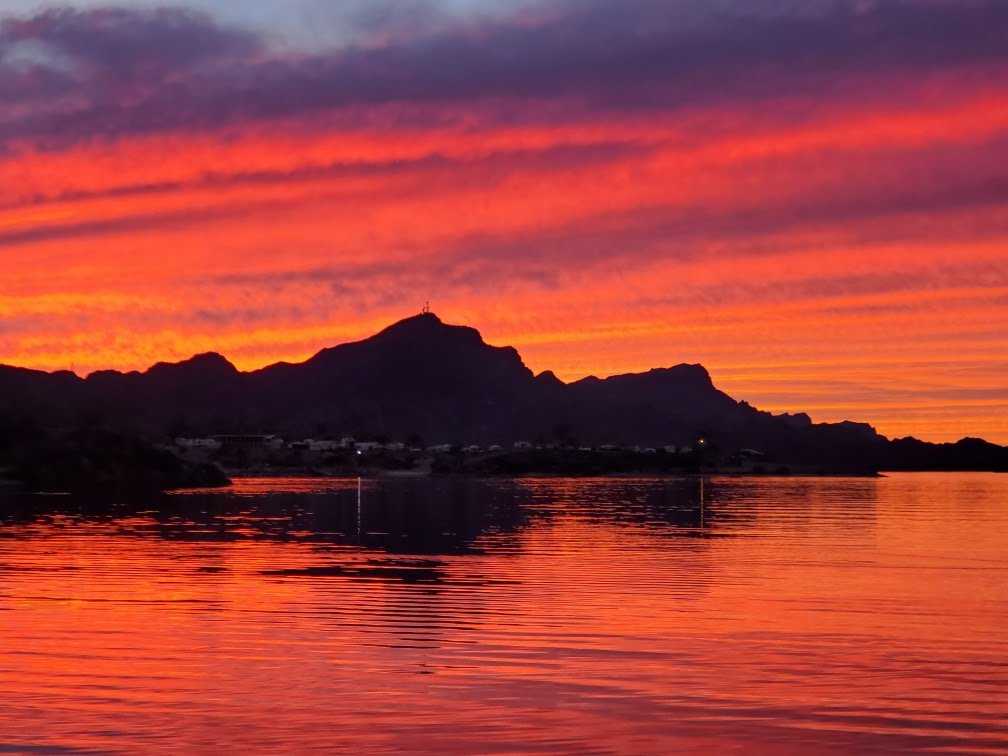 You can use the form below to reserve your date(s) and/or ask questions:
To book your reservation:
Click on the date(s) you wish to reserve. If the date you want is not available, call us at 888-290-2284, Option 1.
Scroll down to the form, fill it out, hit Send.
You will receive an immediate notification that your reservation is pending approval. Once we get it on our calendar, you will receive an email with all the pertinent details.
Notes:
Days highlighted in dark blue are booked.
Days highlighted in light blue that show a clock are partially booked.
If you are using a computer, "hover" over the day to see the time already booked. If you want the other time slot on that day, just select it from the "Time Slot" dropdown box in the form (e.g., if Half Day, 7AM Start is booked, select Half Day, 1PM Start).
If you are using a mobile device, there is no "hover." Instead, press the time slot with a clock and the time already booked will show, then just follow the instructions  in bold text above.
Afternoons are completely underfished. Afternoon fishing can exceed morning fishing (and it's warmer)!
If you would like help with any of this, give us a call at 888-290-2284, Option 1.
When your trip is confirmed, you can come back here to make payment or use the link in the confirmation email:
What Clients Are Saying:
We are on Facebook and Yelp and your honest opinions and recommendations are welcomed!
"I'd like to tell you about my friend, Don (D.A.) Allen. I've known D.A. the last 25 years, and he and I have done a ton of fishing and hunting together. In the late 90's, I was looking to advance my knowledge of catching bass. He assured me that wouldn't be a problem. I joined the federation, and the next thing I knew D.A. was personally teaching me how to catch bass. The knowledge this man has about catching fish doesn't stop with bass; he's probably forgotten more about fishing than most people ever know in a lifetime. He is constantly pushing himself to become a better fisherman with all the new baits and techniques imaginable. I've never seen him give up on techniques until he masters every angle possible. He's also the most genuine person I've ever met in my entire life. I'm very proud to call D.A. my friend. I know he will succeed in any venture his heart desires; he's just that kind of guy." -Bill, Wyoming
"A bit of encouragement for women who want to take a guided fishing trip. The day I went out with D.A., we began trolling for stripers and would stop and cast when they began boiling. D.A. is very knowledgeable about boats, the Havasu area, and the fish. He is also a wildlife photographer, so he's a wonderful source of information about all the wildlife near Lake Havasu and the Bill Williams River delta. We had a GREAT day and caught several stripers. I was comfortable with him and he showed me how to cast more effectively. I learned a lot that day and wouldn't hesitate to book him again. I highly recommend him. I not only hired a fishing guide, but made a friend. Thanks for the great fishing D.A." -Gail, California
"I have fished with D.A. several times. He is very knowledgeable about Lake Havasu. He always puts me on fish and we've had great, fun days. He brings a lot of knowledge to the table and has taught me a great deal. When you go out with D.A., you always catch fish and have fun. I can't wait to fish with him again!" -Don, California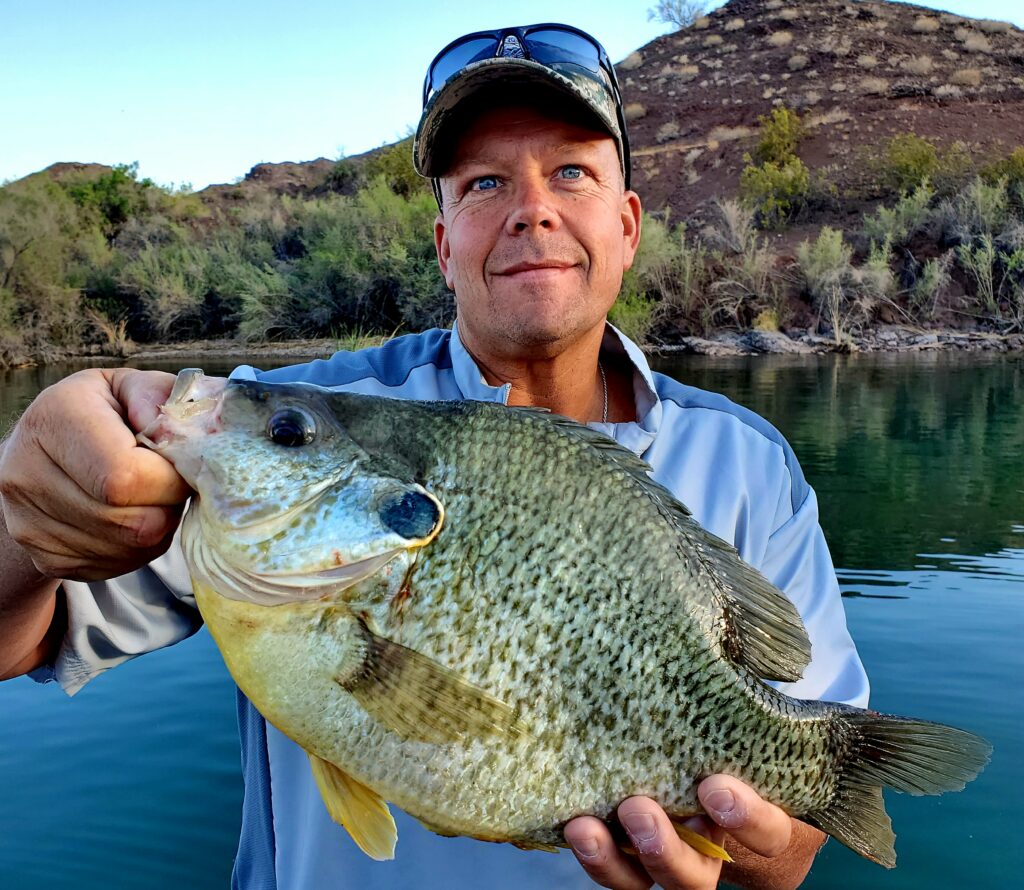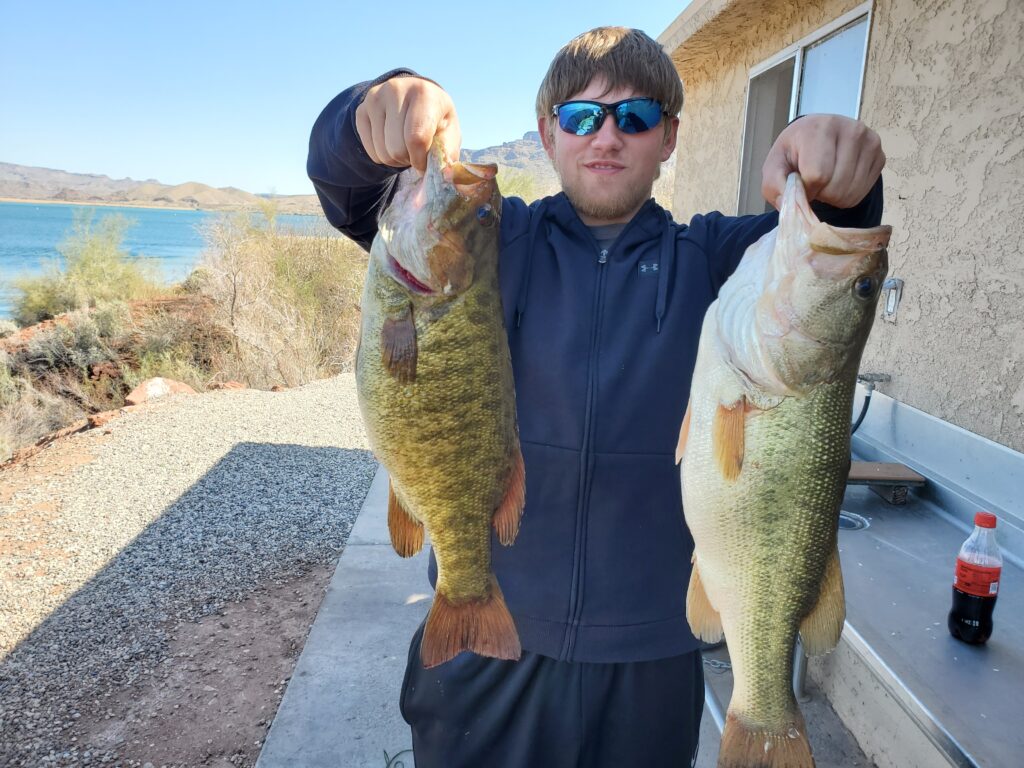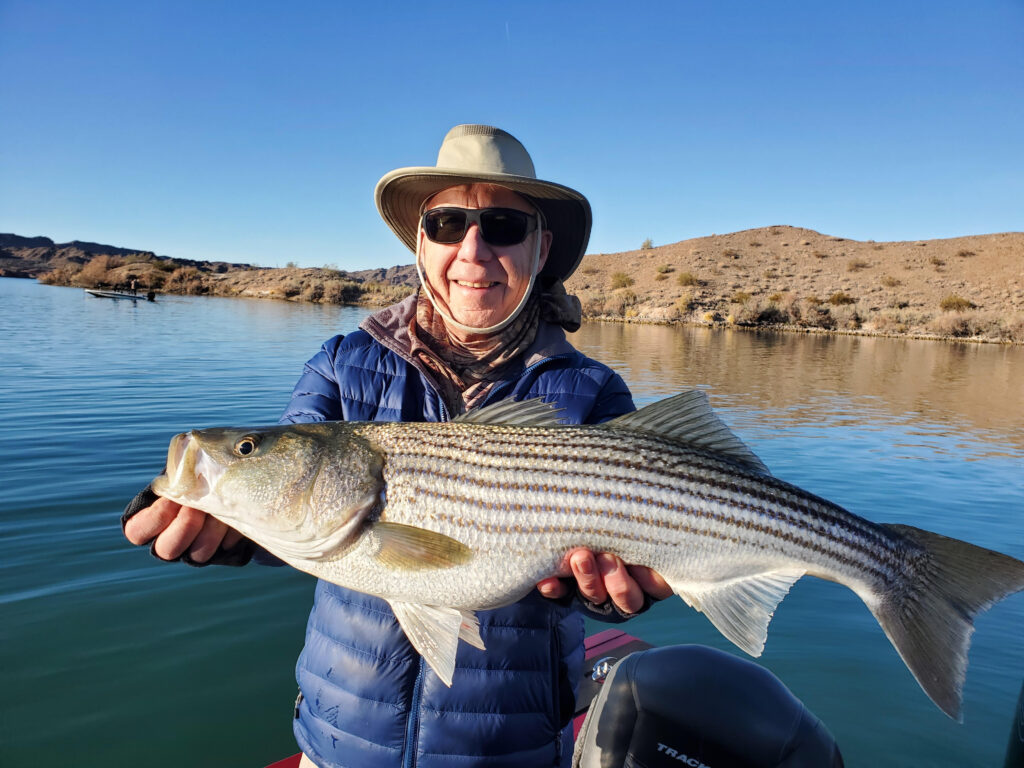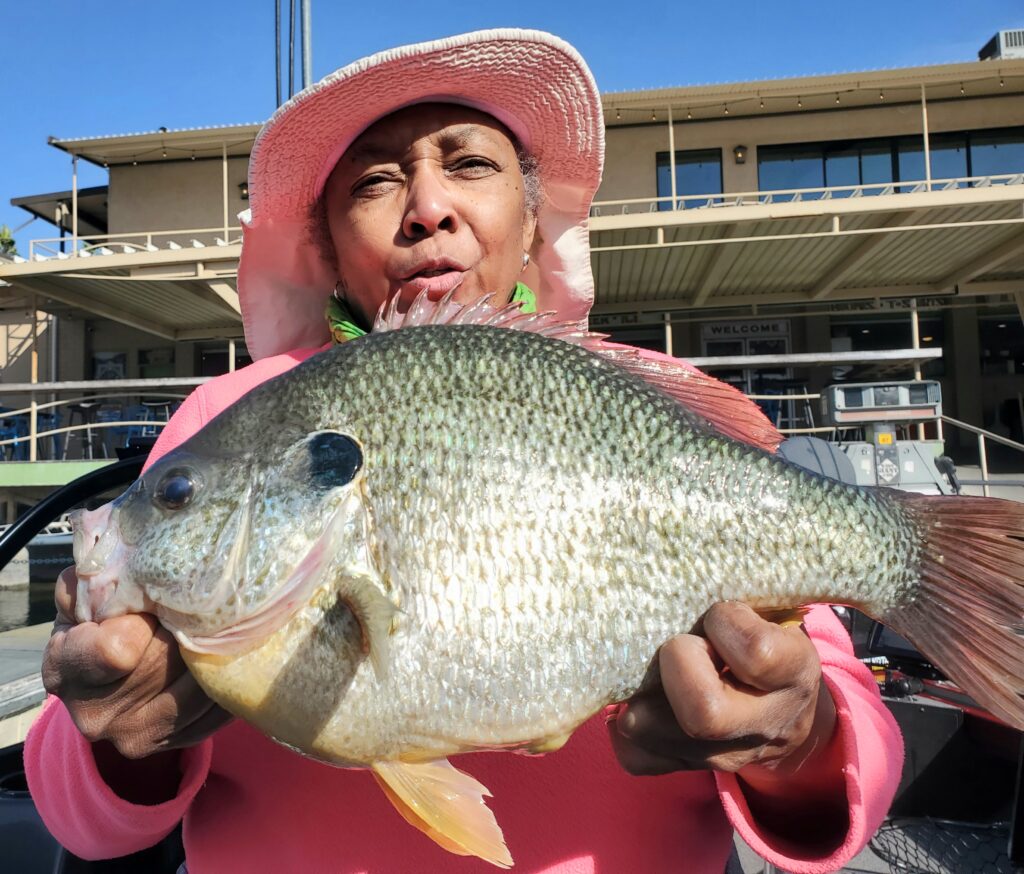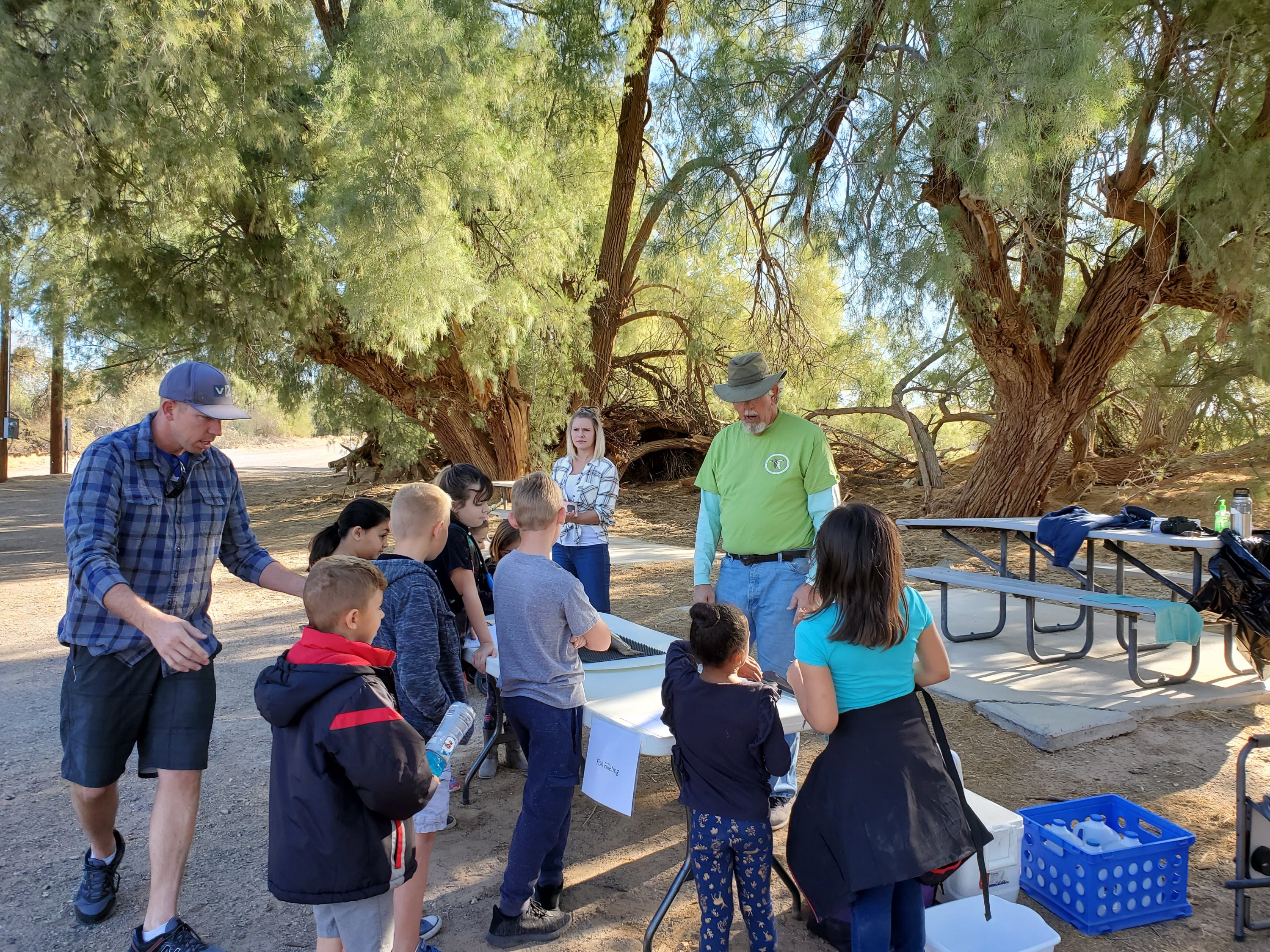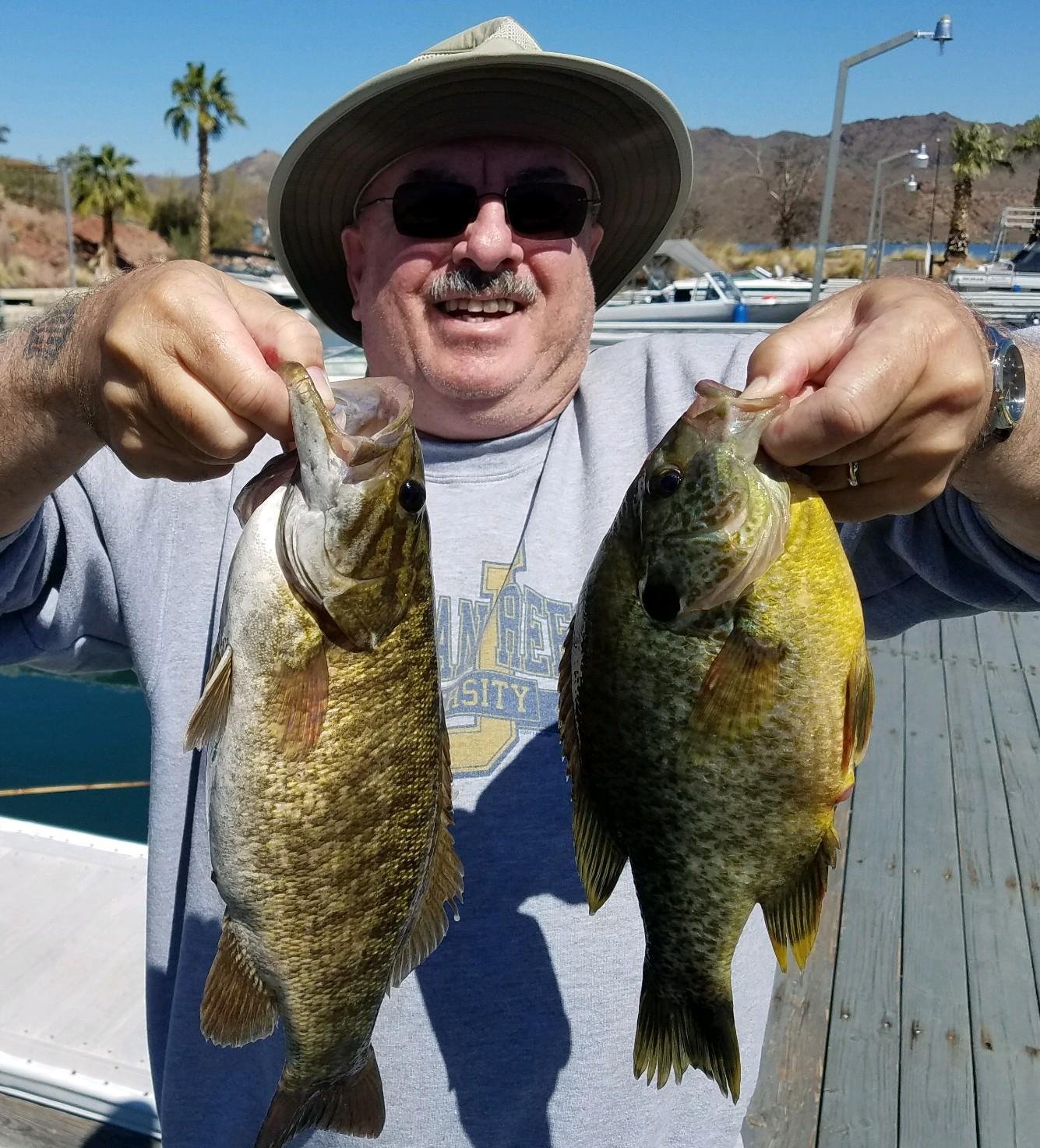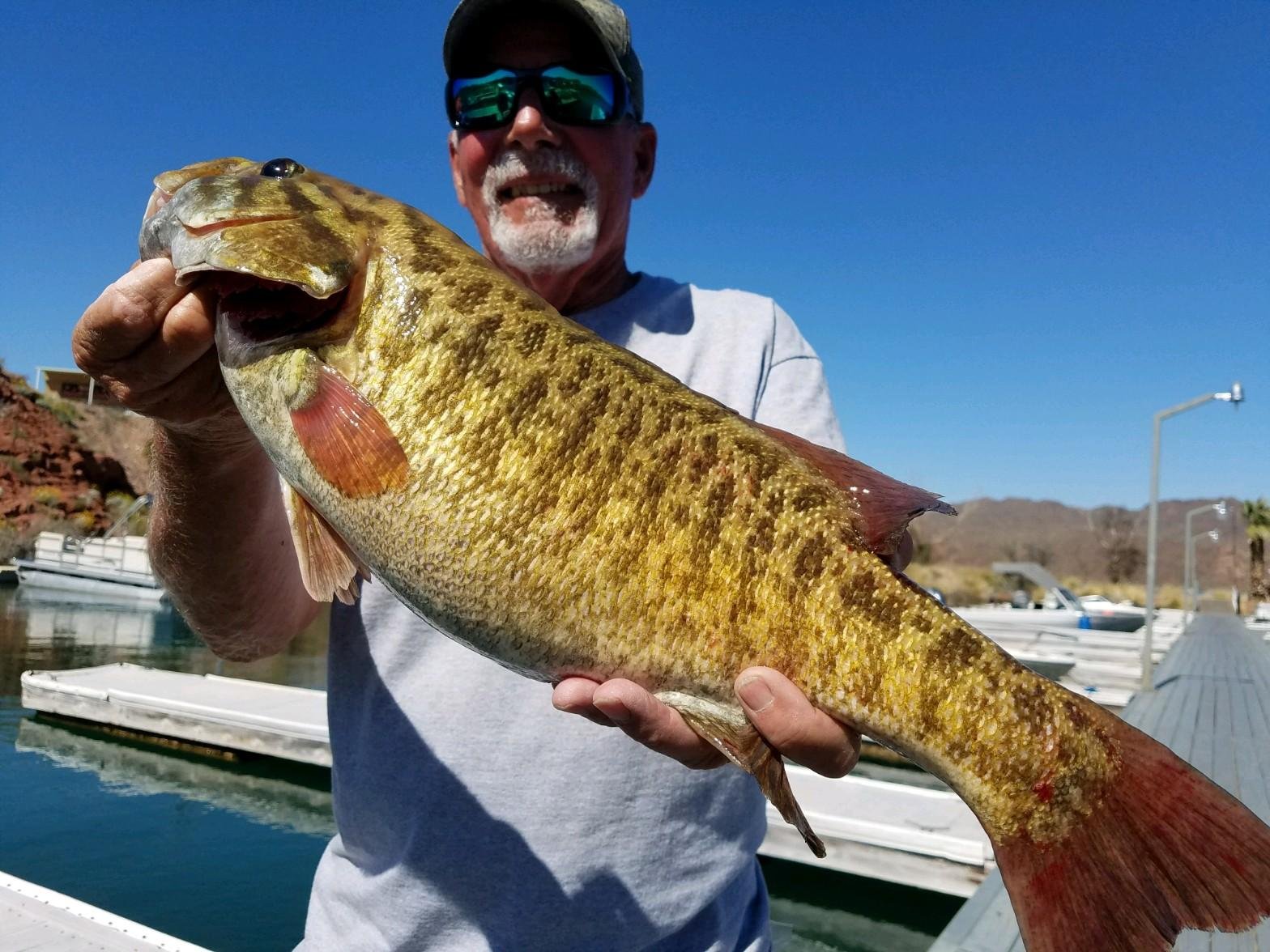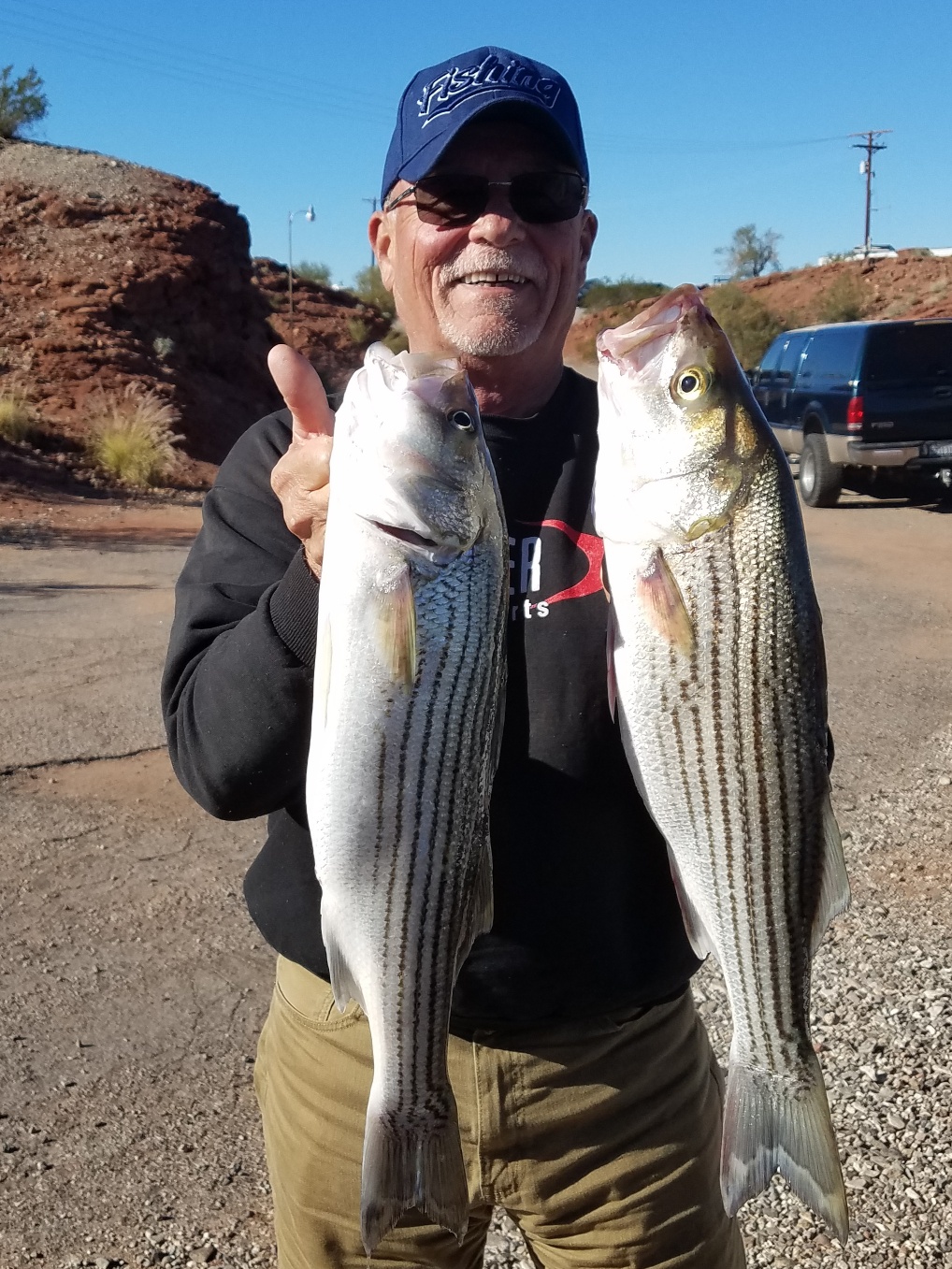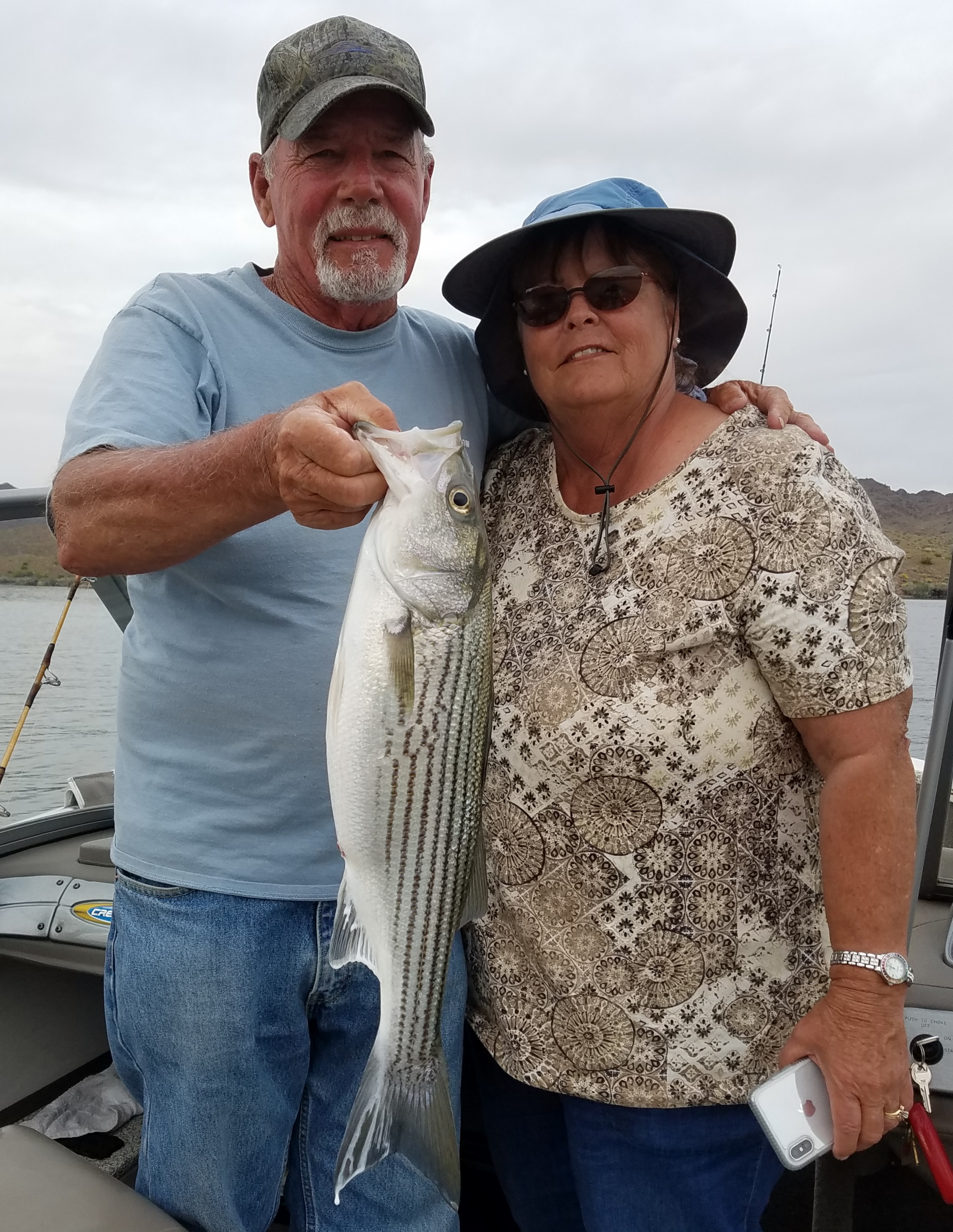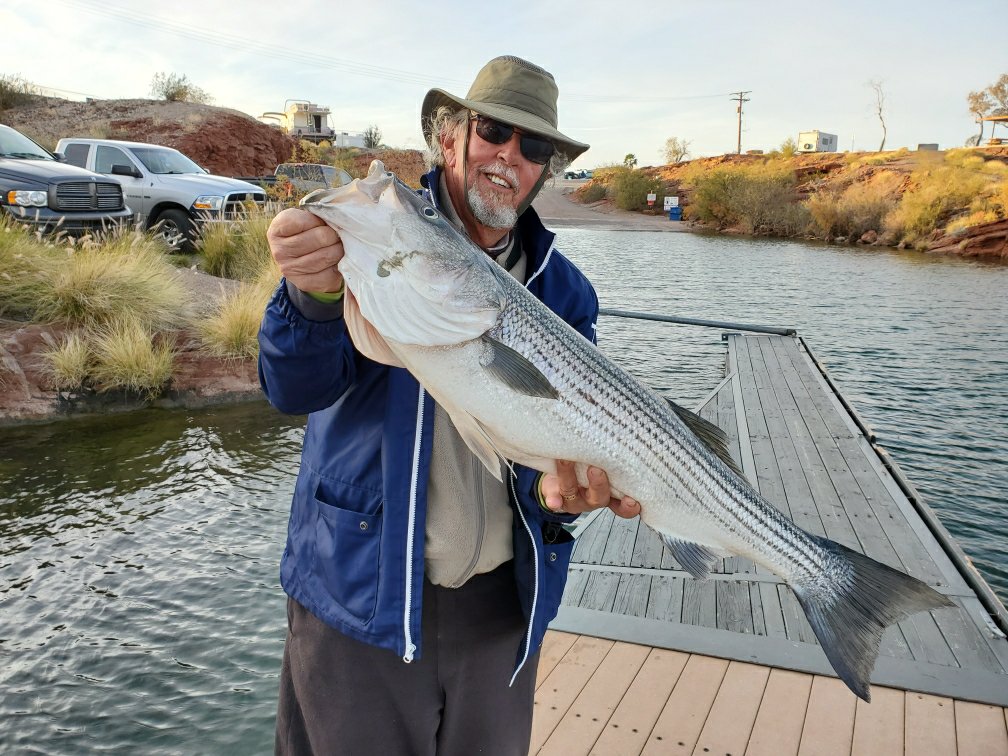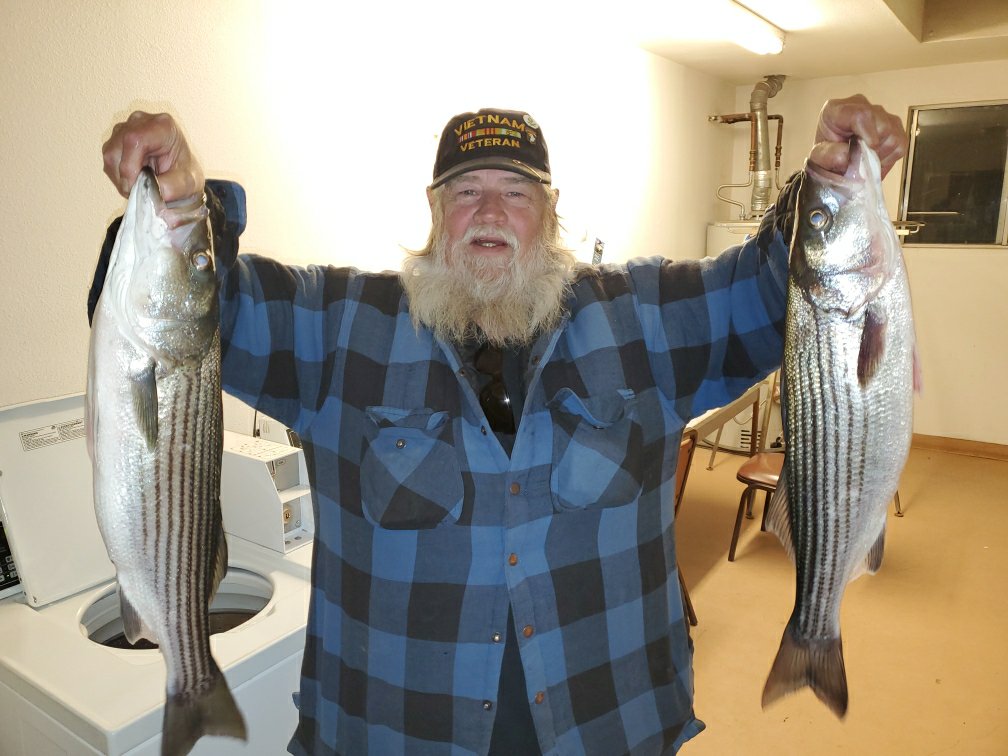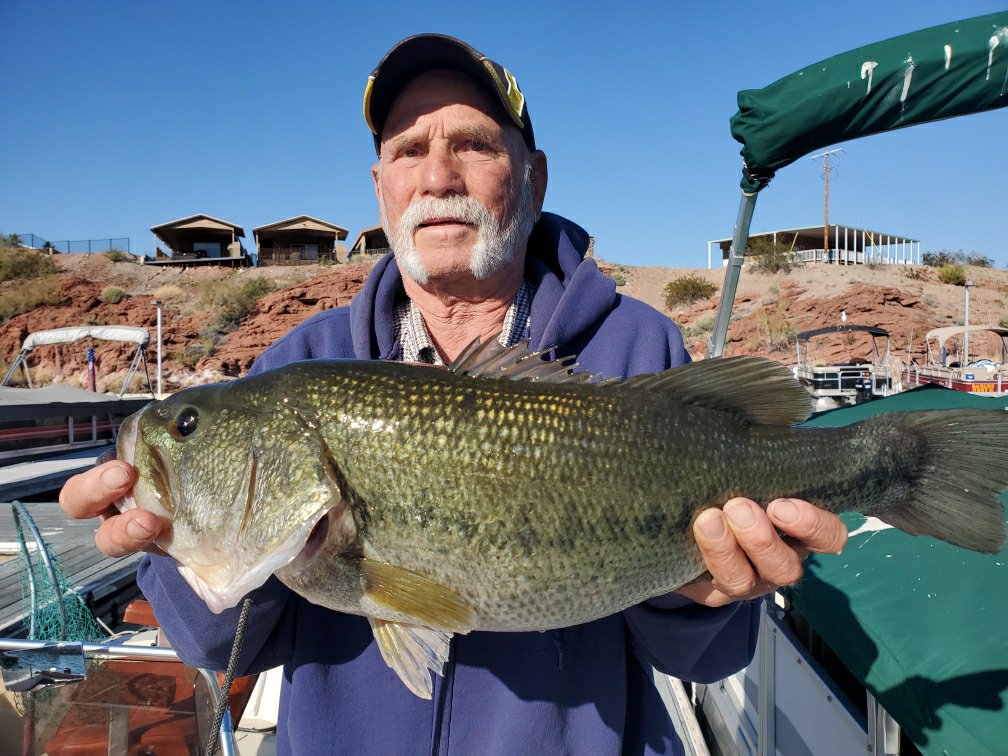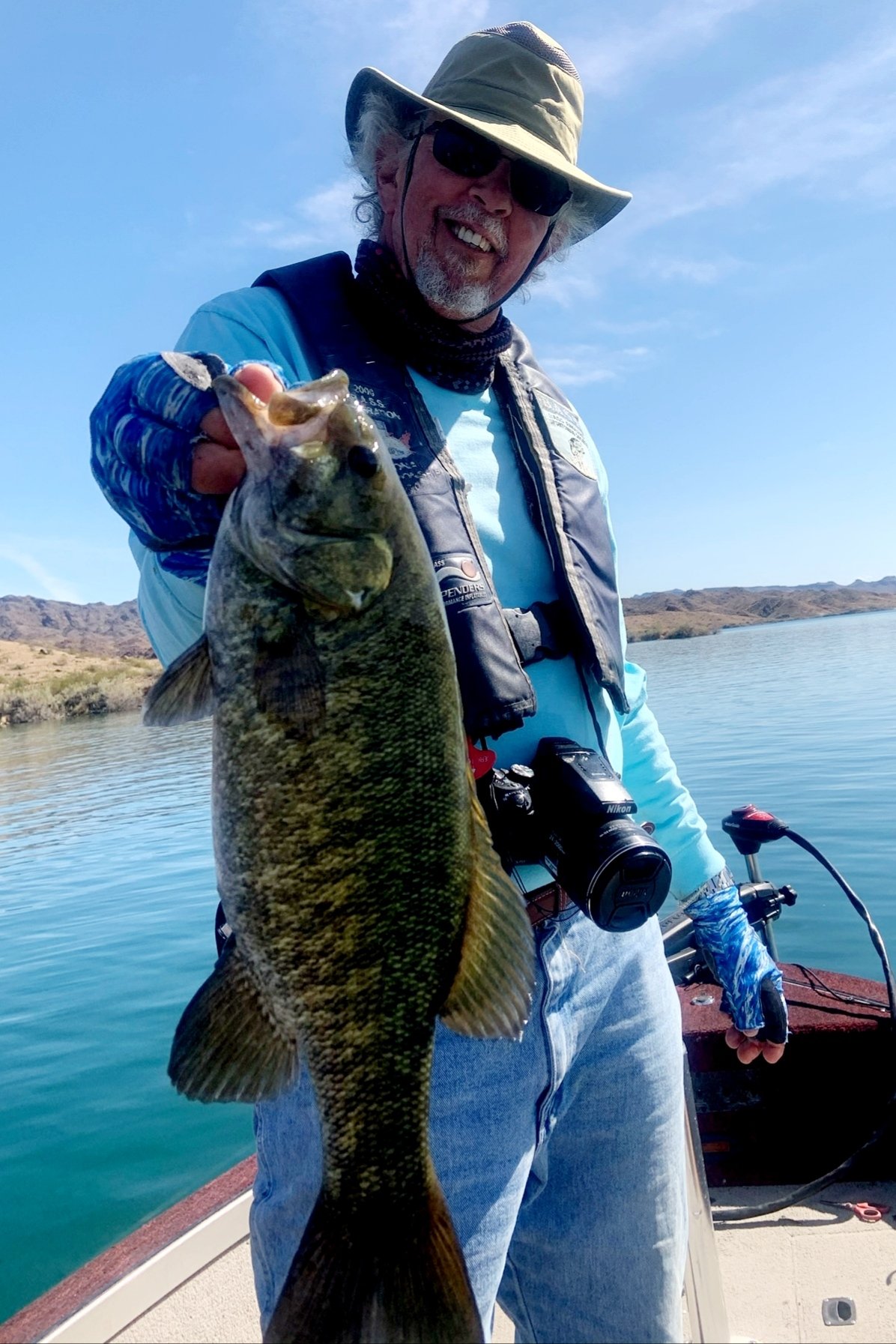 Many more photos on Facebook!
Thank you for your interest. Let's get you out there catching fish on Lake Havasu!!