Revisiting a few sites and finding  new ones
Seedskadee National Wildlife Refuge
One of our first excursions had to be a return to Seedskadee National Wildlife Refuge. As we pulled into the parking lot at the boat launch, we saw a moose in the marsh, then a trumpeter swan – even before we could get out of the truck and focus our cameras. This place holds a special place in our hearts and we were jazzed to return. Seedskadee is a 27,000 acre refuge that protects a variety of habitats for over 350 species of wildlife.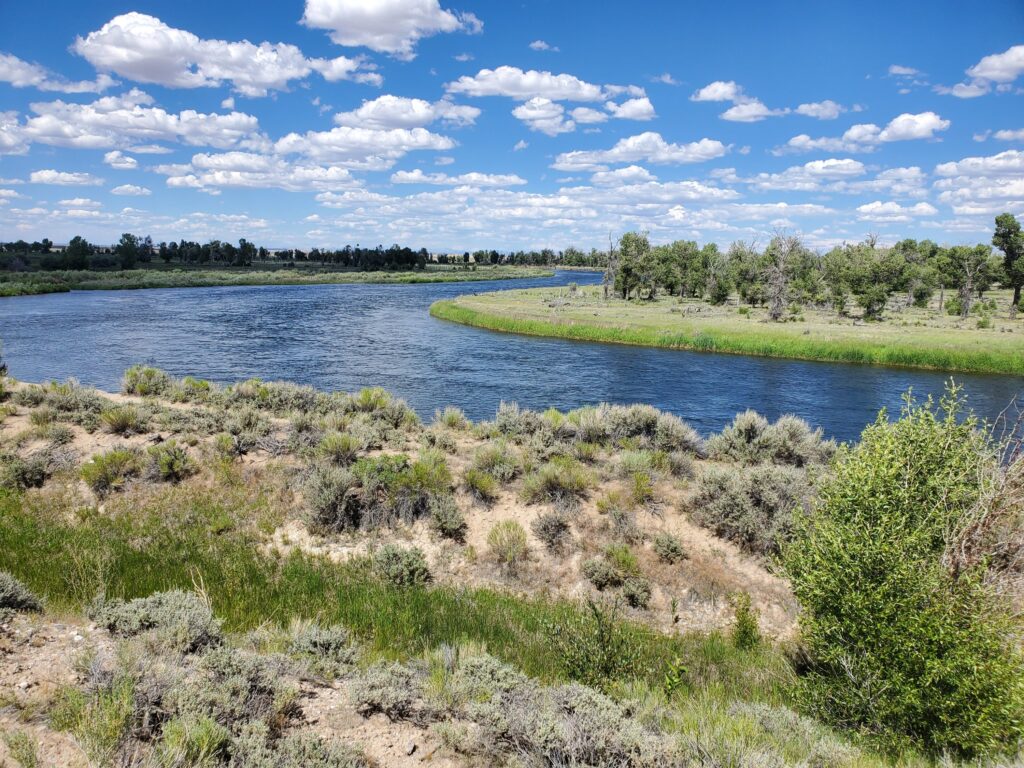 Sheep Creek Geologic Loop
New friends at Buckboard told us about the Sheep Creek Geologic Loop. It is a 13-mile loop off Highway 44 on the way to the Flaming Gorge National Recreation Center Visitor Center. It follows the visually dramatic Uinta Fault. Mind-blowing rock formations can be seen along the fault: towering monoliths along with rock that has been fractured, jumbled, discombobulated. Give yourself plenty of time because if you are sightseers like us, at the end you will turn right around and drive it the other way!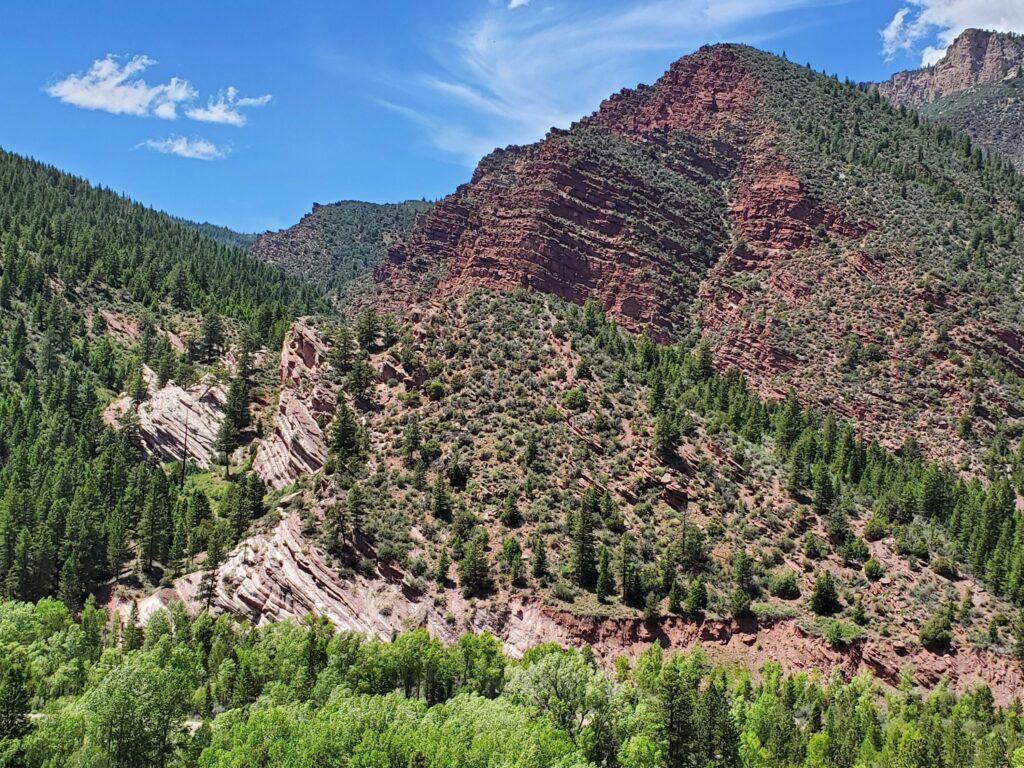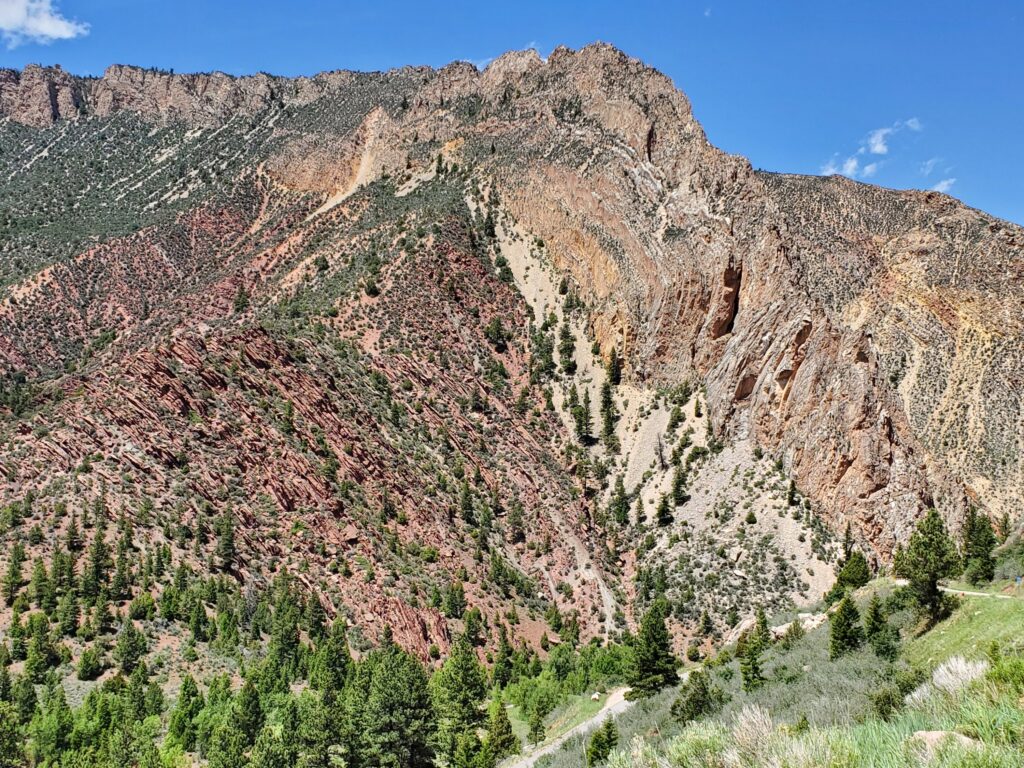 Grand Teton and Yellowstone
In July we had a great family visit when Mia, Haley and Mandy arrived. None had been to the Grand Teton or Yellowstone National Parks before, so we planned a whirlwind trip. For me, the only way to see these parks is escorted by D.A. because he lived in the area for more than 30 years, and was a trail crew foreman at Grand Teton. He definitely knows where to go and what to see. We stayed at one of those darling cabins at the Cowboy Village and had great meals at Snake River Brewing and Mangy Moose Steakhouse. The parks were as crowded and smoky as we expected, but why would anyone miss the opportunity to see these outstanding areas of natural beauty? Not this troop!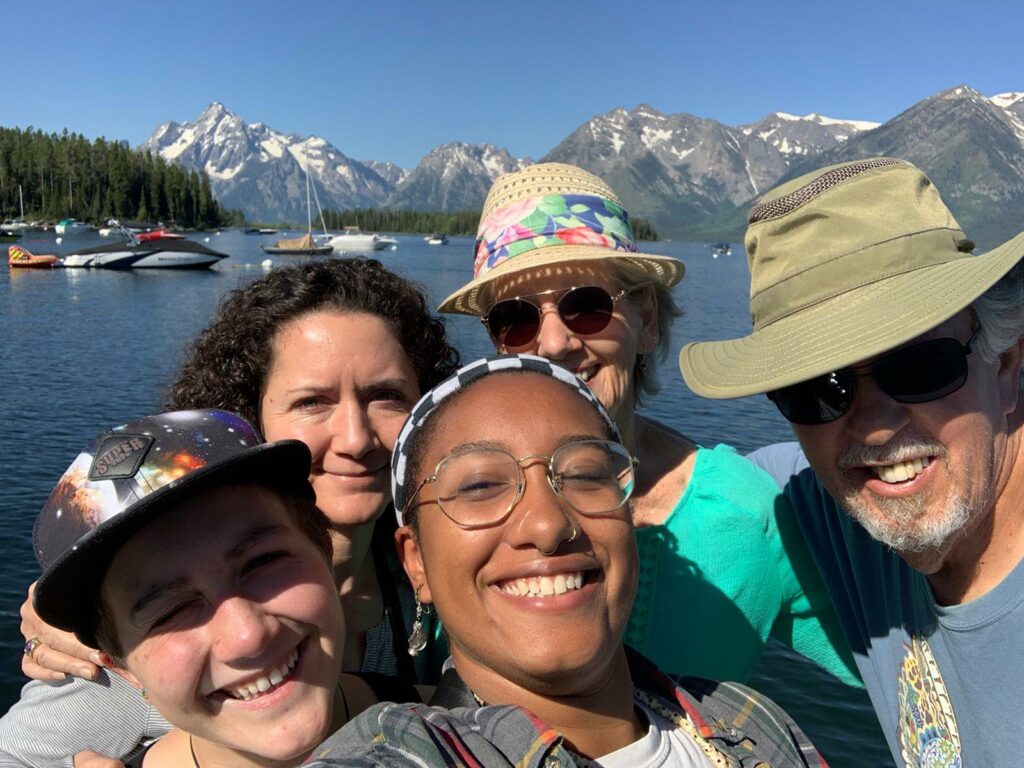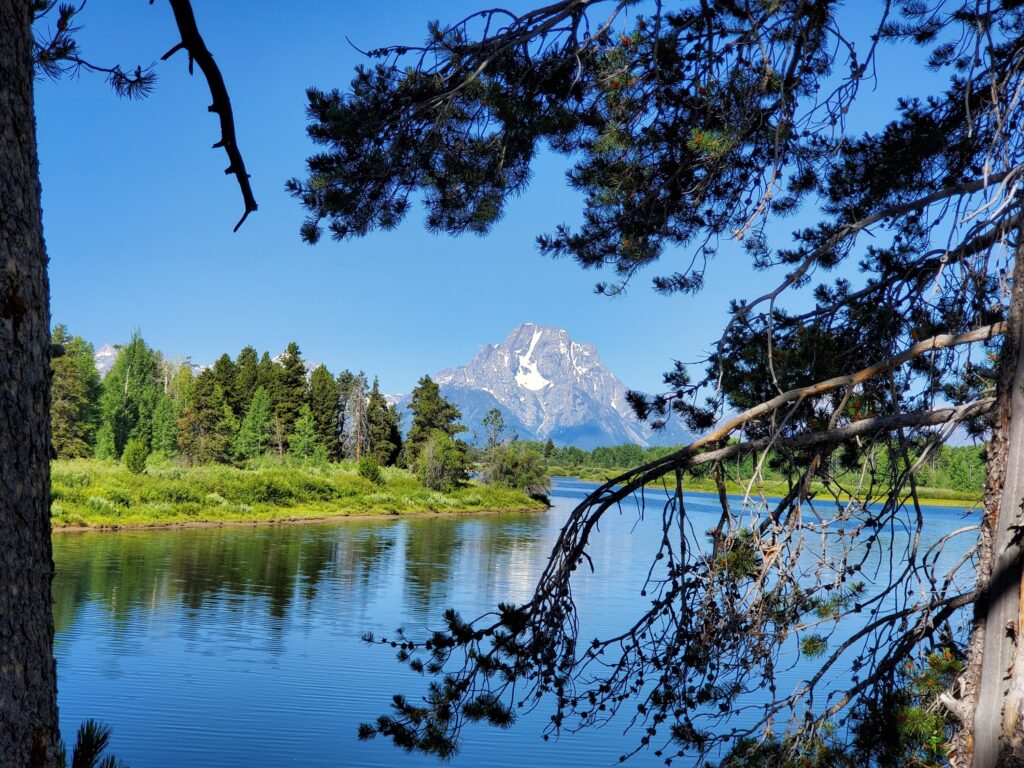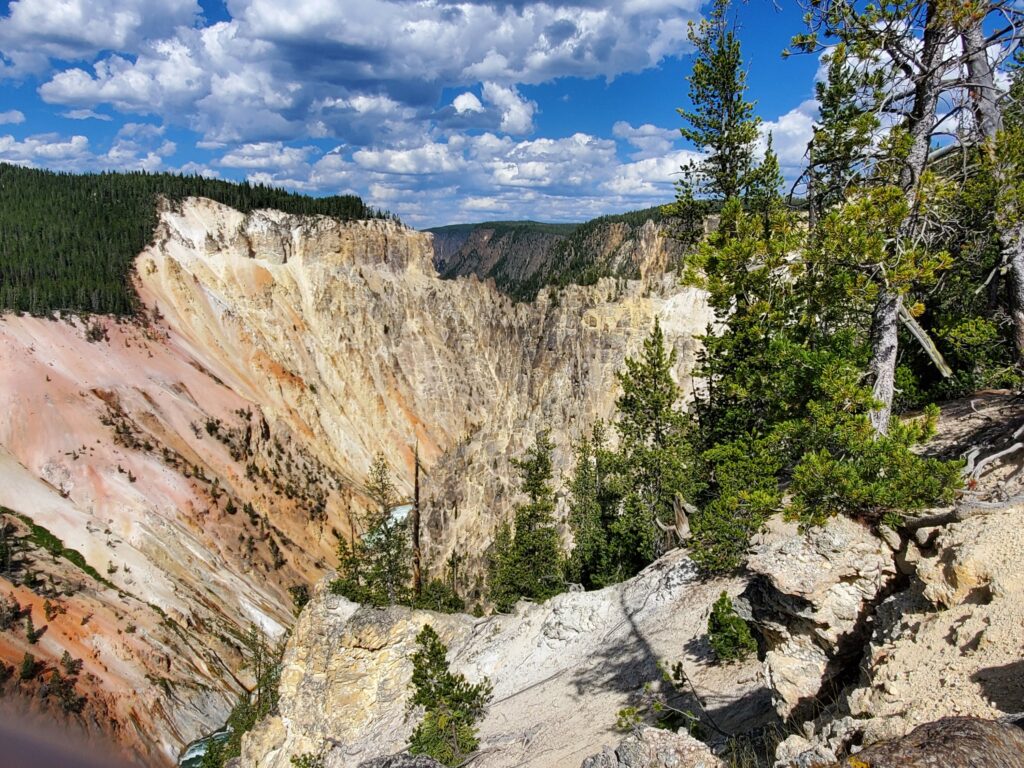 Fishing at Flaming Gorge
Did somebody say, "How's the fishing?" I thought so. We fished for kokanee primarily and a variety of trout. Kokanee salmon are landlocked sockeye salmon (live their entire lives in fresh water). I think we ate our combined weight in kokanee. Of all the fish we catch and eat, kokanee is our favorite.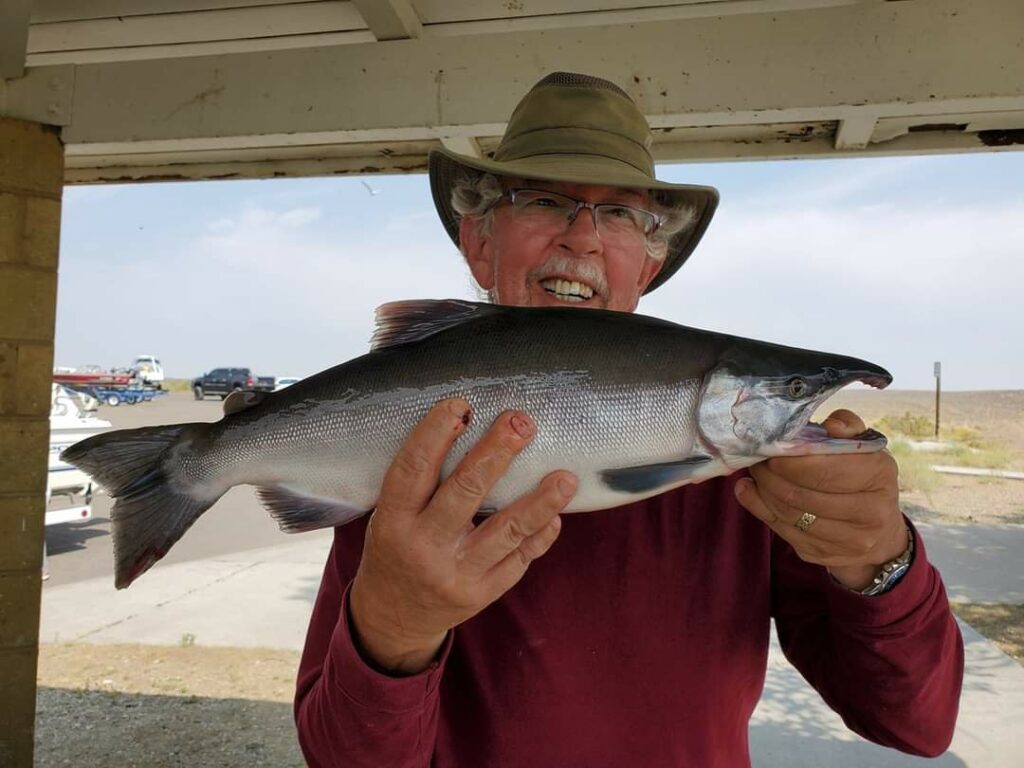 Flaming Gorge
The pic at the top of this post is a view from the Flaming Gorge NRA Visitor Center taken last year. This year, we saw the view from the water. We trailered the boat to Lucerne, just north of Manila, UT and traveled through the gorge. Awesome! And it goes right to the top of the list for future visitors. Debbie & Bruce and Lynette & Ben summer in Centennial and came for a visit – and this was a great excursion with them.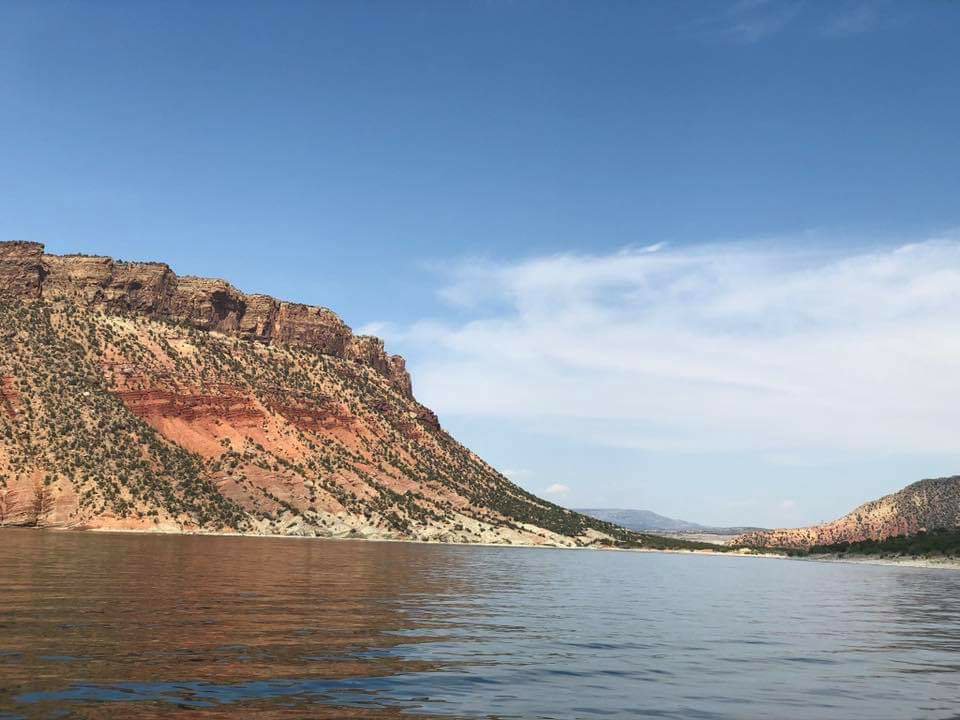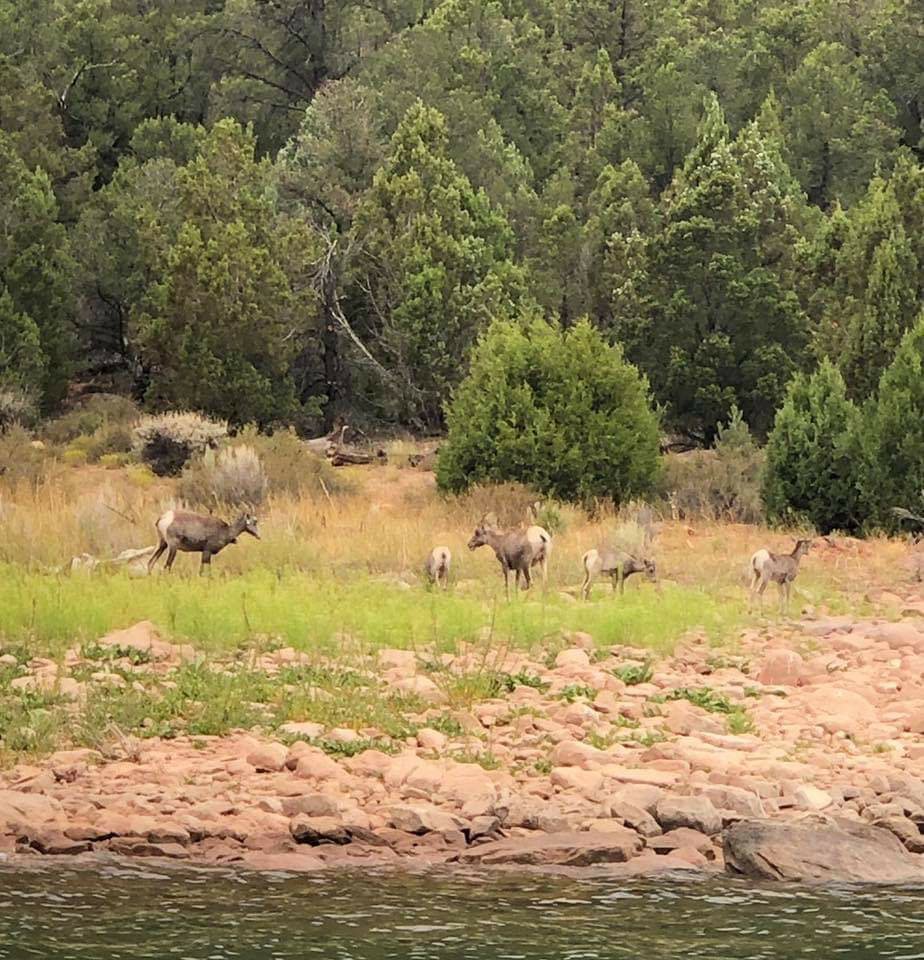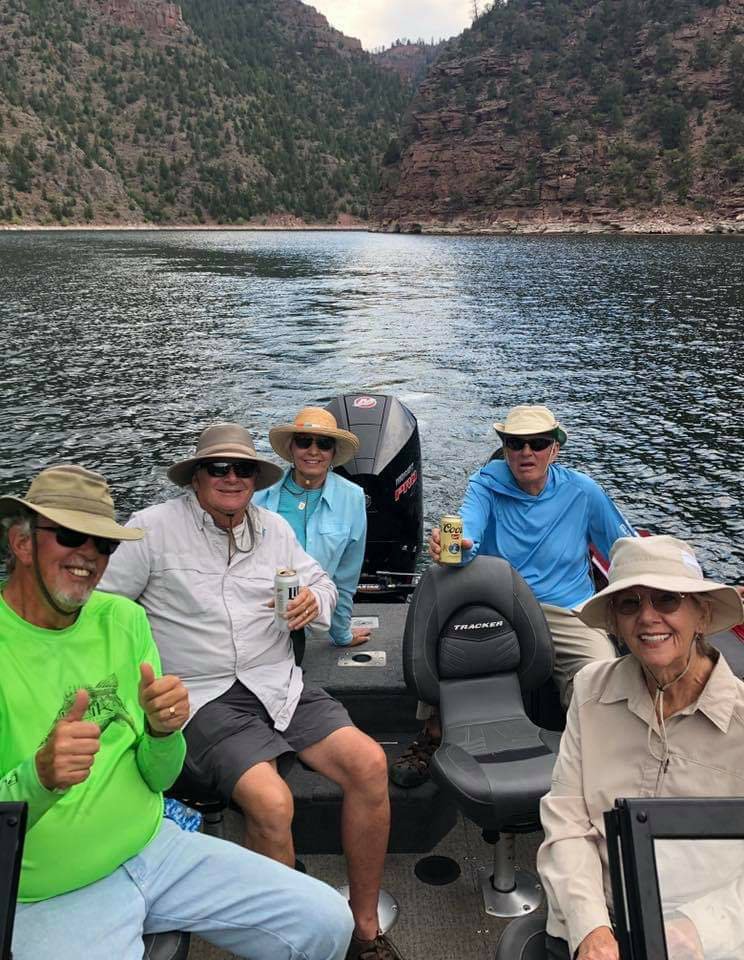 The next day, the "Girls" traveled south through Manila and up the mountain to the Flaming Gorge National Recreation Area Visitor Center.
Green River Lake
On one of our early trips to Wyoming, we camped a few nights at Green River Lake. This was long before our RVing days. We were living in Tucson – at the end of the spigot – and I was curious to see where Arizona's water came from. We traveled north on US 191 through the magical Apache National Forest, and visited Canyon De Chelly National Monument. Crossing into Utah, in Canyonlands National Park, we saw the confluence of the Colorado River and the Green River, Moab, and Arches National Park. We continued on 191 north into Wyoming, the Flaming Gorge area, then far north into the Bridger Teton National Forest near Cora. After 30 miles of unpaved road, we arrived at Green River Lake – the origin of the Green River. It was an astonishingly beautiful journey and the destination left me in breathless wonder. To this day, and after criss-crossing the country several times, that trip remains my favorite.
This year, however, conditions were quite different with all the fires raging on the West Coast and Colorado. As in other places we visited, there was a lot of smoke, though nothing could really ruin the grandeur of the sight or the joy I felt in returning.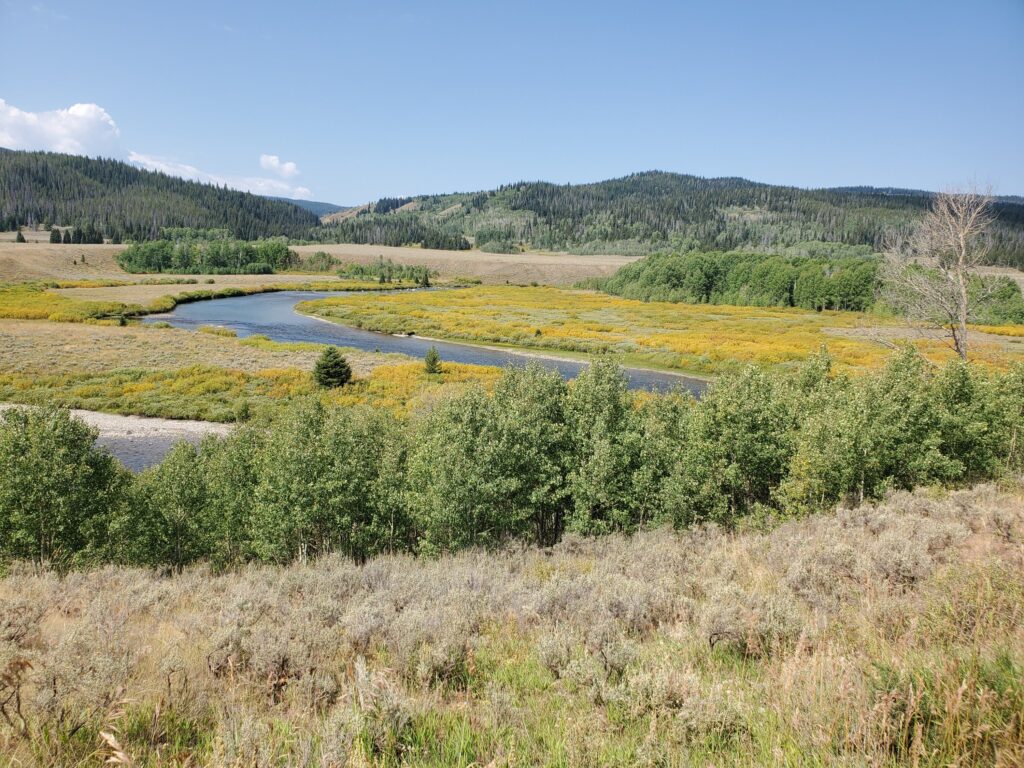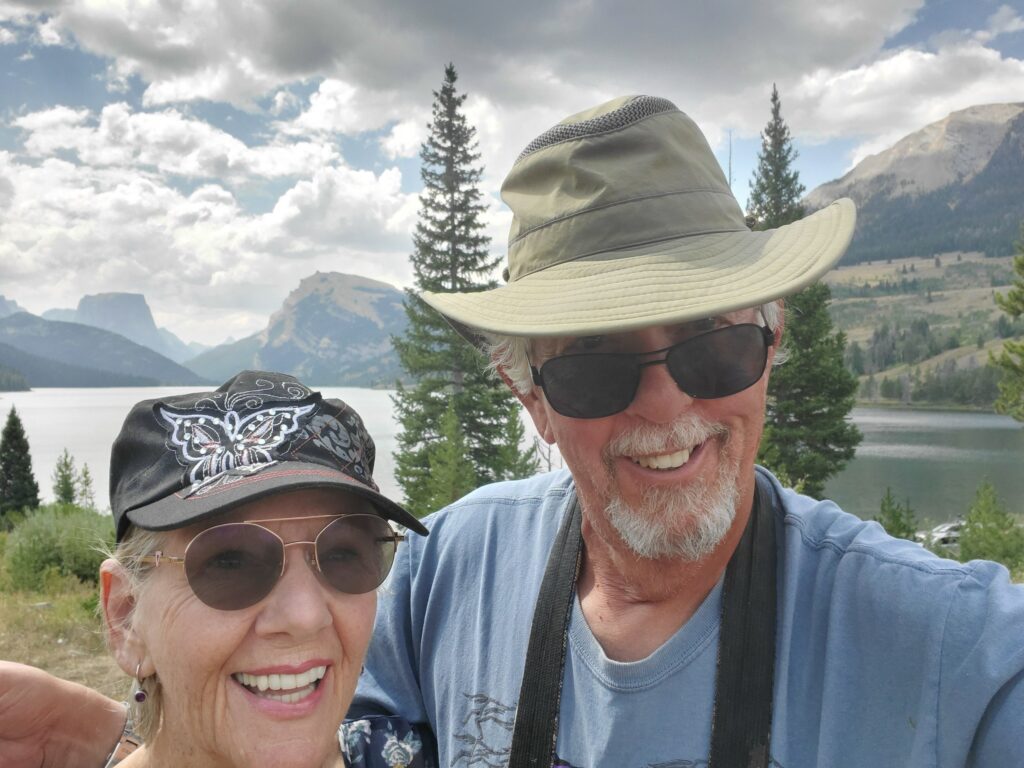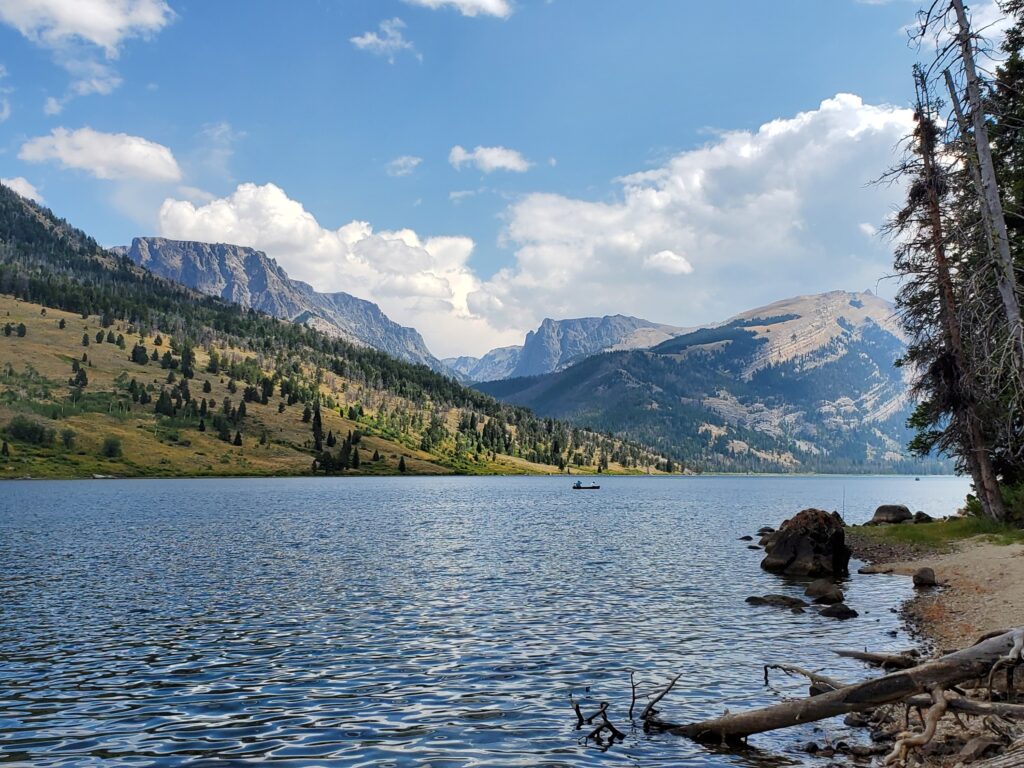 (Stepping on soapbox.) The point of all this is that in this Covid summer, people flocked to and overran our national parks. Yet there are county and state parks, national forests, monuments and wildlife refuges, equally dramatic, equally  awe-inspiring, where you won't have the crowds and can still truly enjoy the glory of nature. (Stepping off soapbox.)
Farson
Farson Mercantile ice cream was calling to us on our way home. I think you can see why…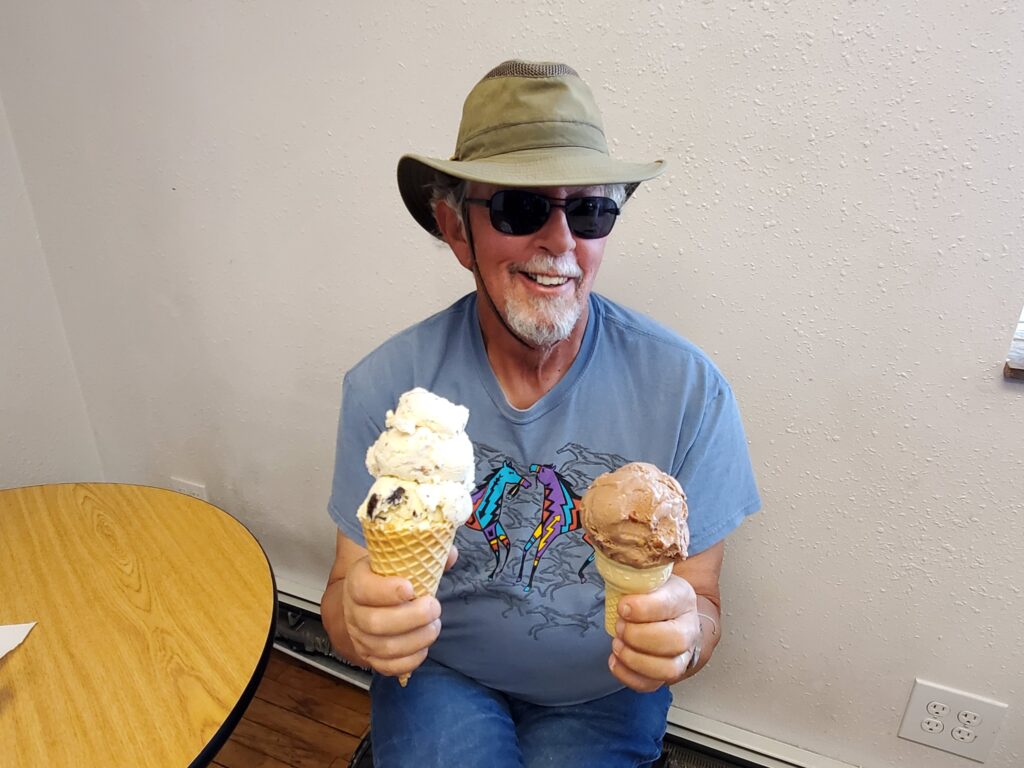 Fossil Butte National Monument
Another fascinating journey took us to the Fossil Butte National Monument near Kemmerer. The unusual number, variety, and detail of freshwater fish fossils provide a window into life at Fossil Lake 52 million years ago! You have to wonder why the conditions were so perfect there, and the answer is equally surprising: An essential ingredient for preservation, calcium carbonate, precipitated out of the water and fell, like gentle rain, to the bottom of the lake – for thousands of years. It formed a protective blanket that covered whatever sank to the bottom – dead fish, fallen leaves. Not being a science geek by any stretch of the imagination, I had to ask about this precipitation process. In chemistry, it means to separate a substance in solid form from a solution. Aha! Got it.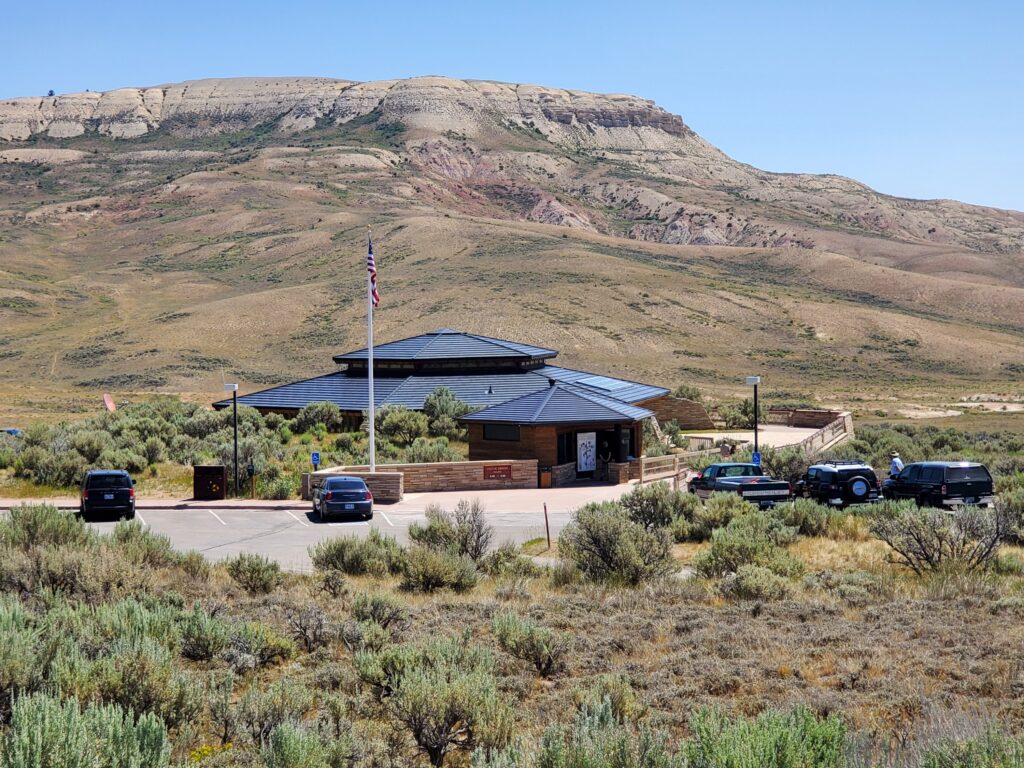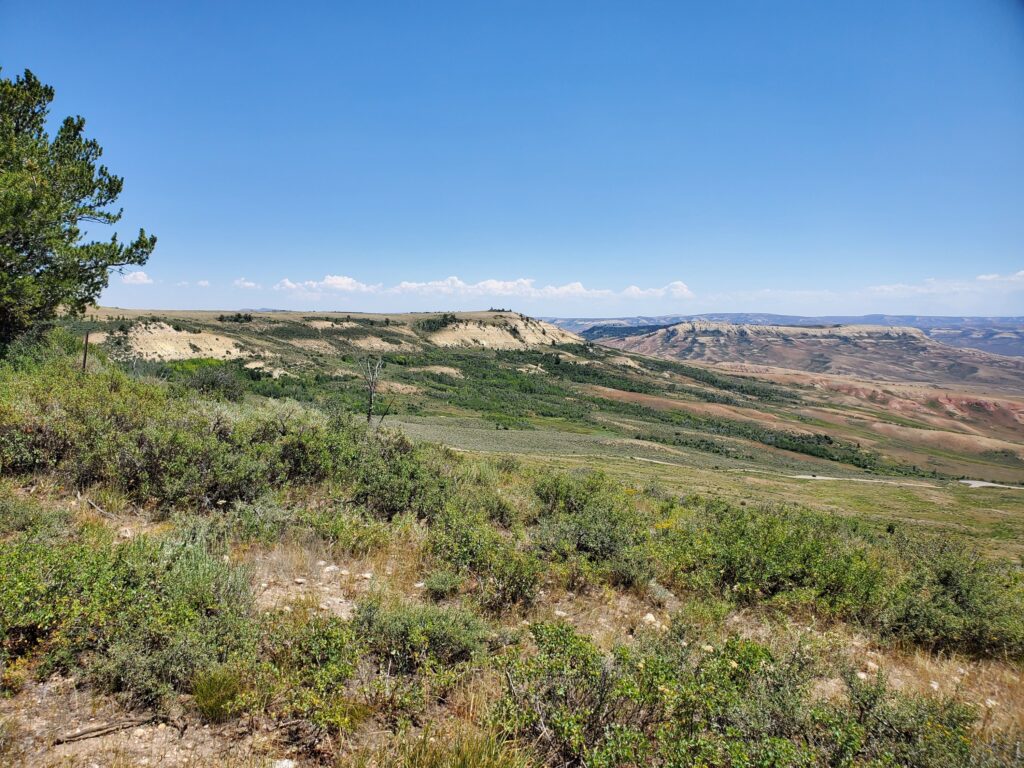 Intermittent Spring
We returned to Jackson again Labor Day weekend, but this time stayed at Mountain Inn Condos about an hour and a half away in Afton. Excellent choice. We were visiting Intermittent (or Periodic or Rhythmic) Spring – also known as the spring that breathes. Located within the Bridger Teton National Forest, a few minutes outside Afton. You drive about a 4-mile unpaved road, then walk a 3/4 mile slight uphill path that turns more strenuous as you reach the source of the spring.
This is a cold water geyser (the largest and one of only three in the world) that comes forth from the mountain. This time of year, it lasts about 18 minutes, then stops for about 18 minutes! I thought I would find a good YouTube showing the walk and the water running, but no luck, so we've accepted the challenge to go back and make one next year. Life is good in Wyoming (in spite of the fact that snow and gusting winds to 60 mph are expected tonight at Flaming Gorge)!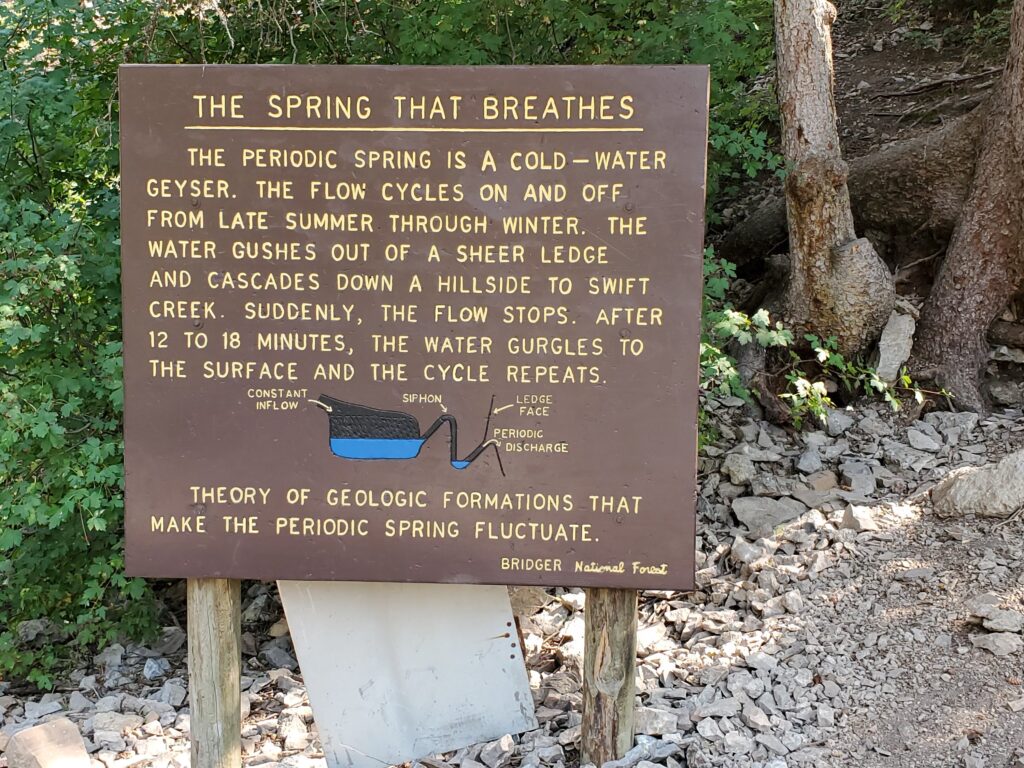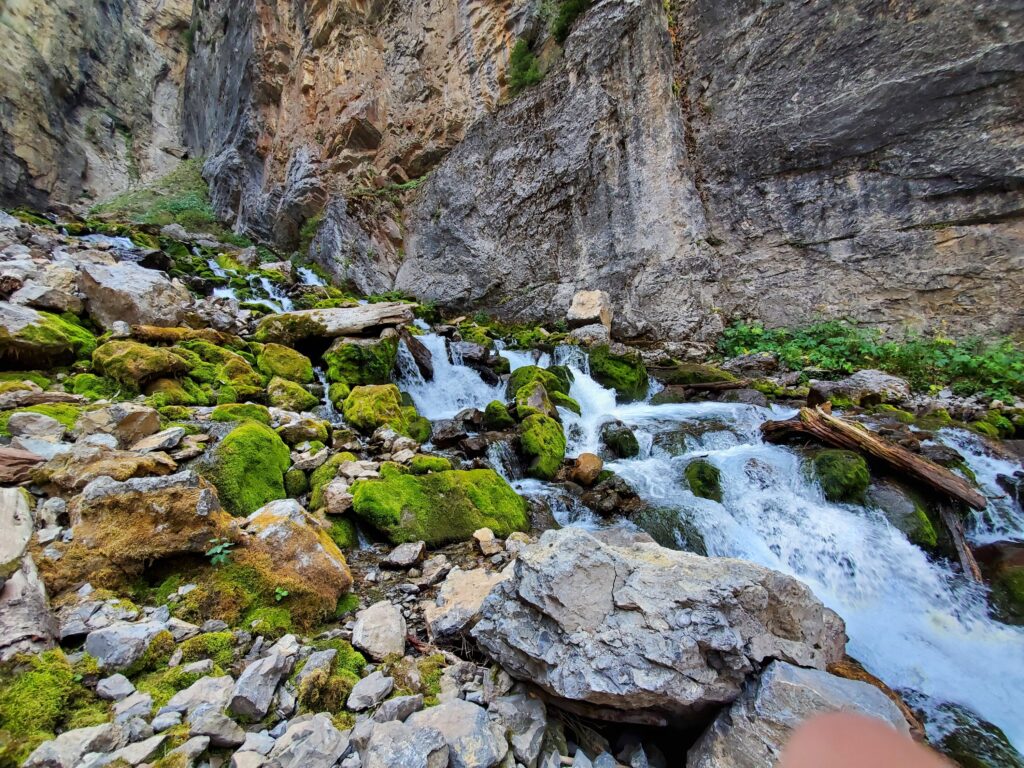 We awoke – only two days later – to this: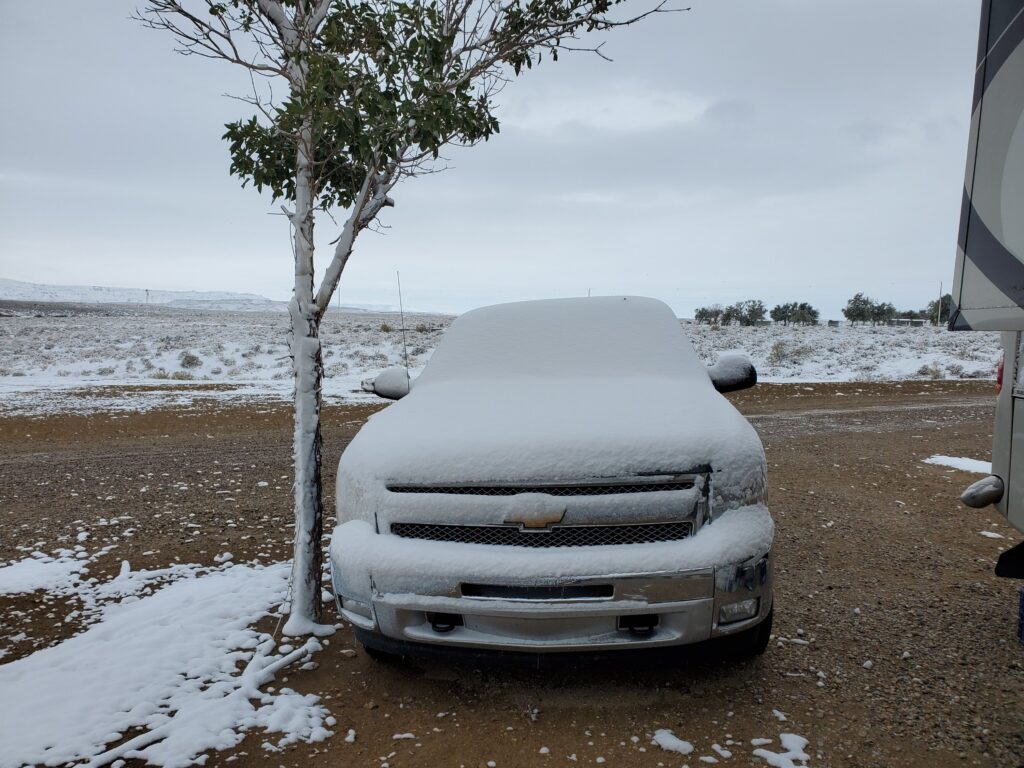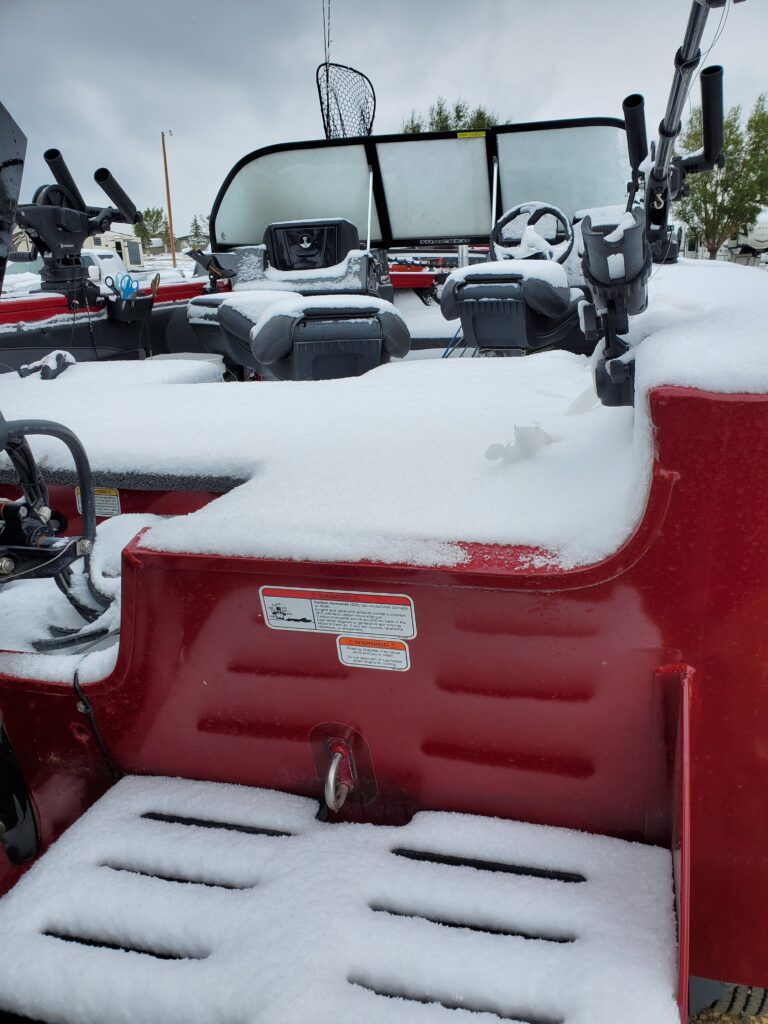 Very good clue that it may be time to pack up the Mothership for the trip south.
But not without one final sunset –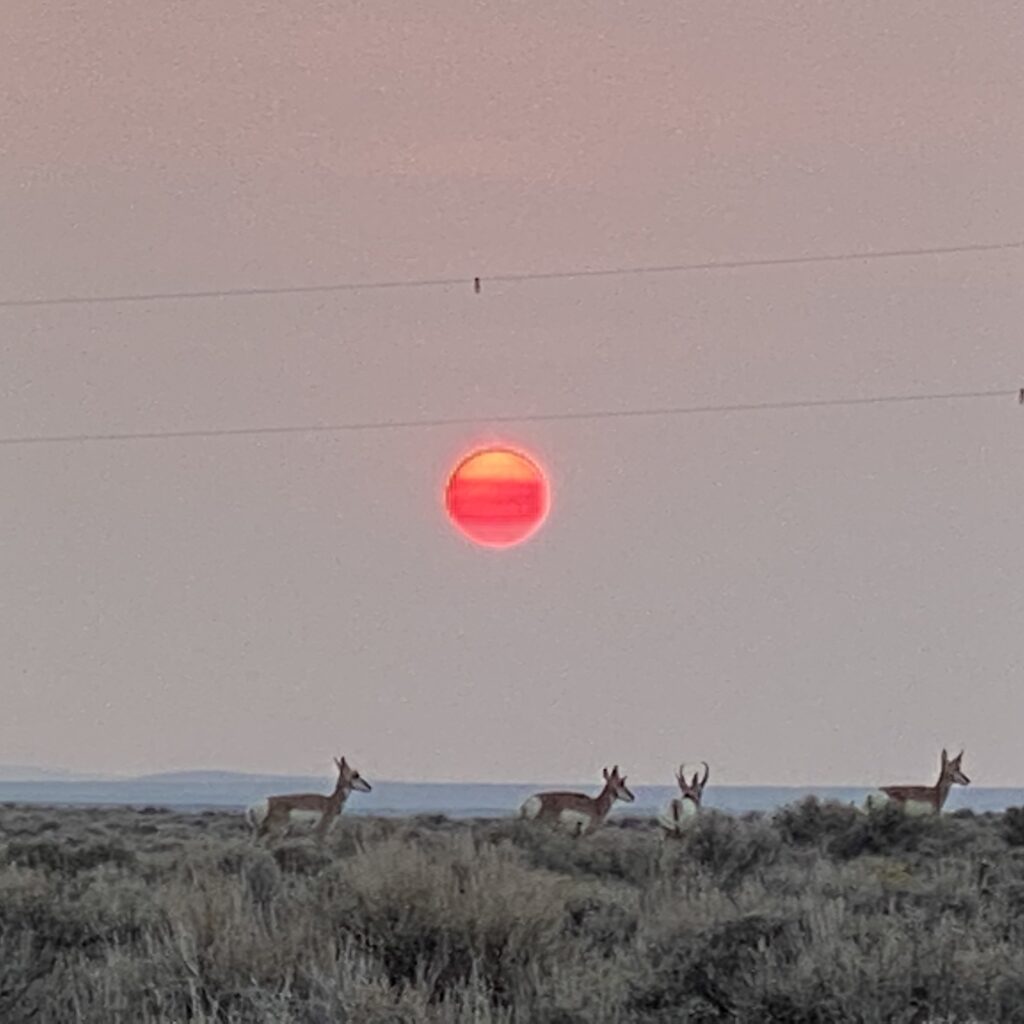 Thank you, Wyoming! We managed a Covid-free summer!! And Buckboard Marina feels even more like home (thanks especially to the very special friends we found there). We'll be back in May!